Our second camping experience in our 2006 Pleasureway Excel.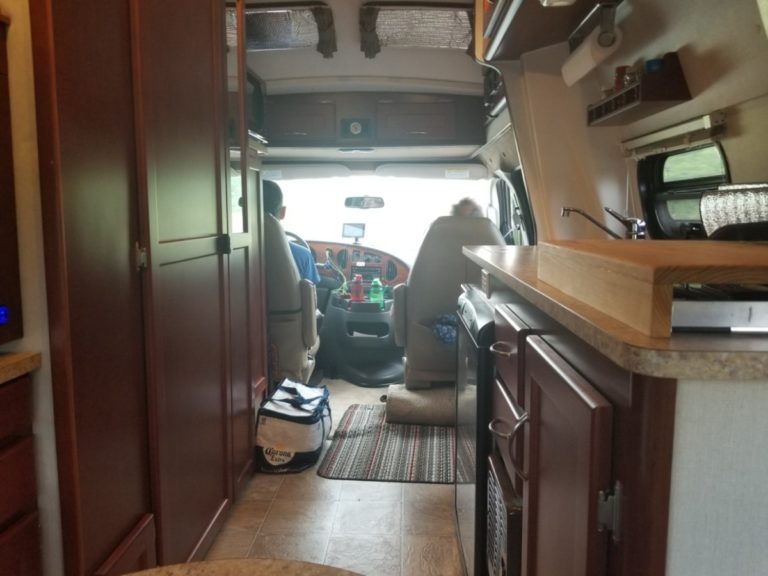 On our way to Manitoulin. Day is cloudy with rain forecast - but not where we are headed. Jesse is trying to get comfortable in the moving van.
Orillia
Orillia, Ontario • Canada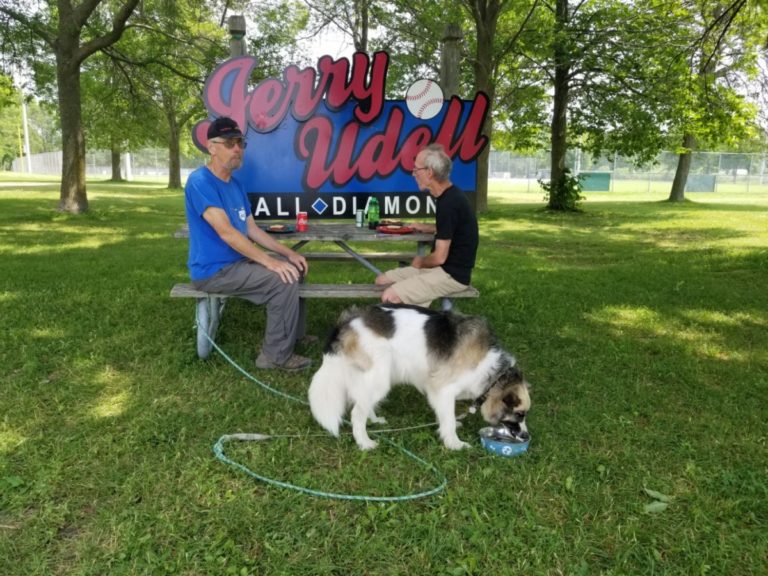 Stopped for lunch at a park in Orillia. I made corned beef and cheese sandwiches.
Wiarton
Wiarton, Ontario • Canada
Our first stop about an hour out of Tobermory. This is a campground on native land run by natives. Cost:$48. We camped down by the water but opted to be in the trees because there was a stiff cool breeze blowing acrossthe water. Temp 18C mix sun & cloud.
Lion's Head
Lion's Head, Ontario • Canada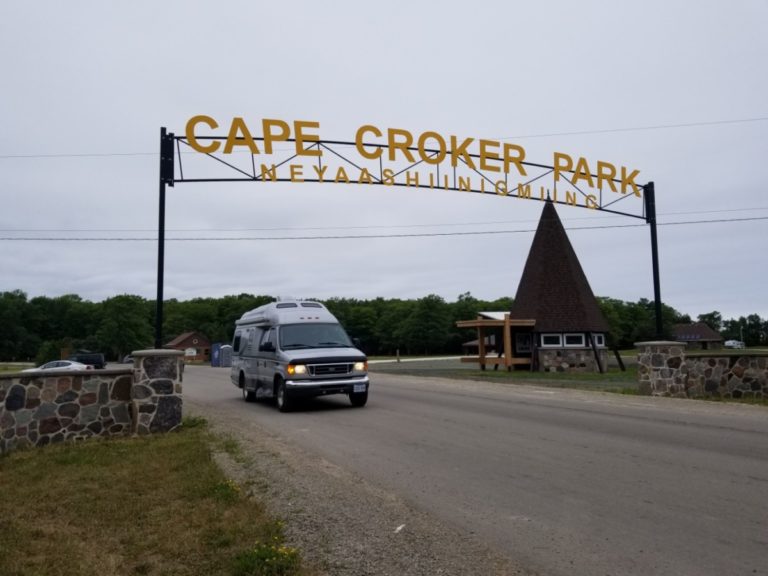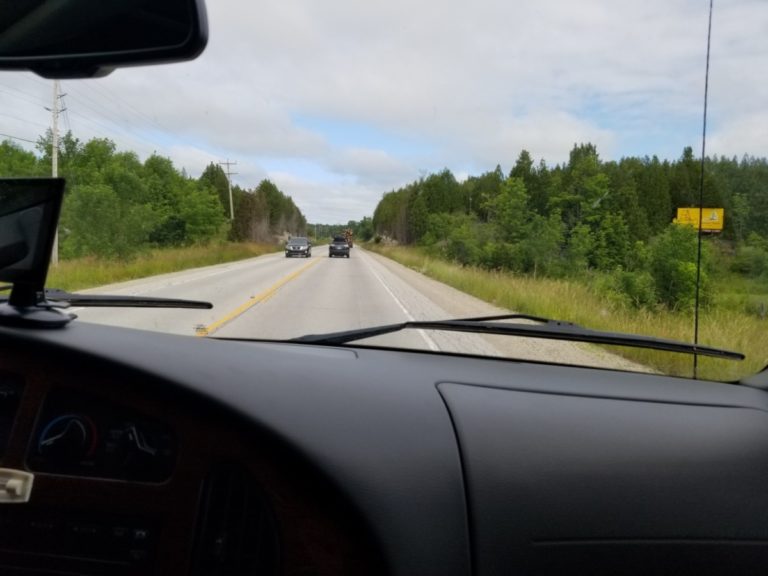 Back on the road by 9:00am. We need to be at the Tobermory ferry by 10:30 for a 11:30 sailing.