We left Manchester in some rather unsummery weather and almost 2 hours late, excited for our adventure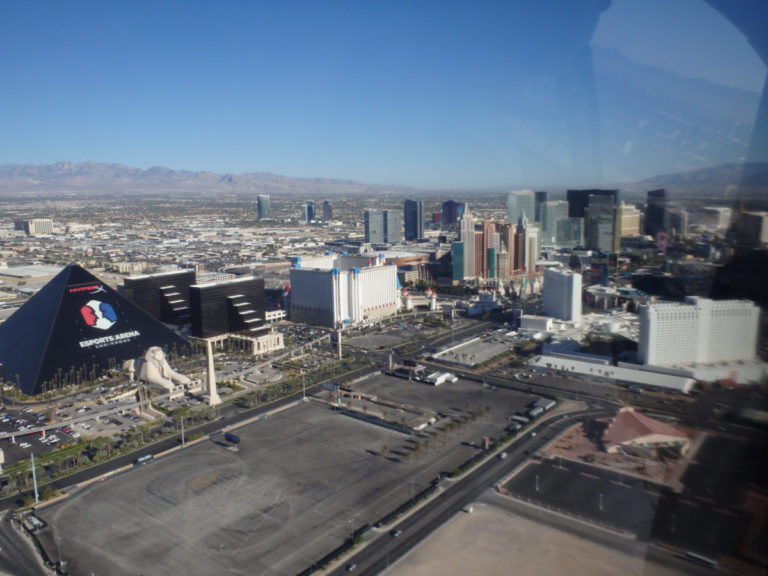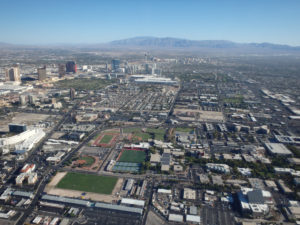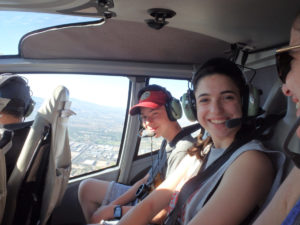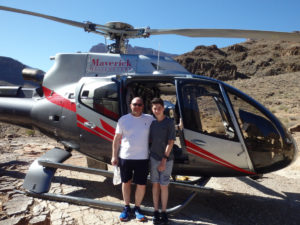 A very early start this morning. We were collected at 6-50 am to go back to the airport, this time to a special helicopter terminal. Our flight left at around 7-45 and we had an exciting ride to one of the most incredible parts of the world. We touched down and had a drink and a snack, before we made our way back to Vegas, flying over the famous strip. In the afternoon we chilled (ironic) by the pool with Tracy & Mark who arrived shortly after we got back from our morning adventure. Dinner that evening was delicious, but we were flagging so had a relatively early night.
Las Vegas
Las Vegas, Nevada • United States
2nd full day in Vegas. A huge American breakfast followed by a trip to Freemont which was the original area of Las Vegas before the strip was developed. It's rather seedy now, but interesting to see nonetheless. Next up, the outlet malls for the girls and the Mob Museum for me and Mark. The mob museum was very interesting and a good insight into the role the mafia played in normal American life, both political and regular. What was particularly fascinating was the amount of Jews who were involved with organised crime. What struck me most was that they were determined for their children not to have take the same path; almost as if this was their sacrifice for their children to have a better life.
Mark and I joined the girls and Oli at the mall, before going back to the hotel to watch some baseball in the fantastic sports bar at the hotel.
We had a fun dinner in one of Vegas's mega hotel malls, followed by a wander around the Vegas strip at night. It's an extraordinary place; it has to be seen to be believed.
Las Vegas to Death Valley
California • United States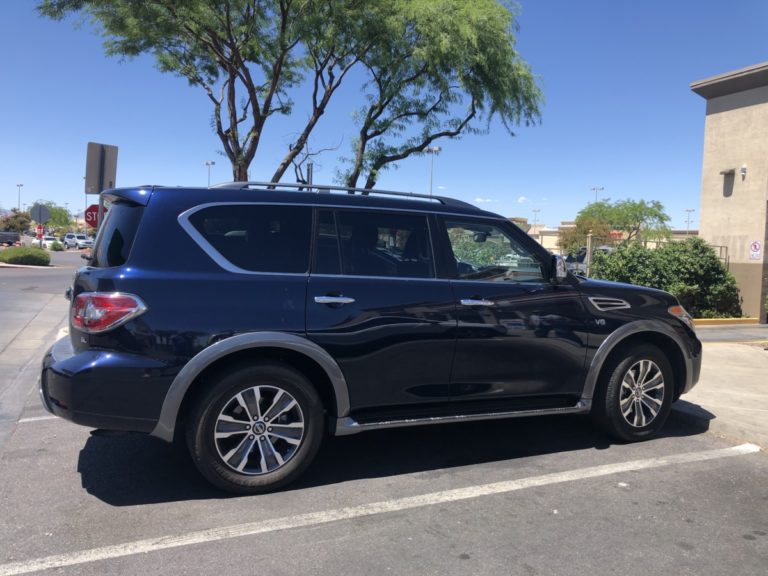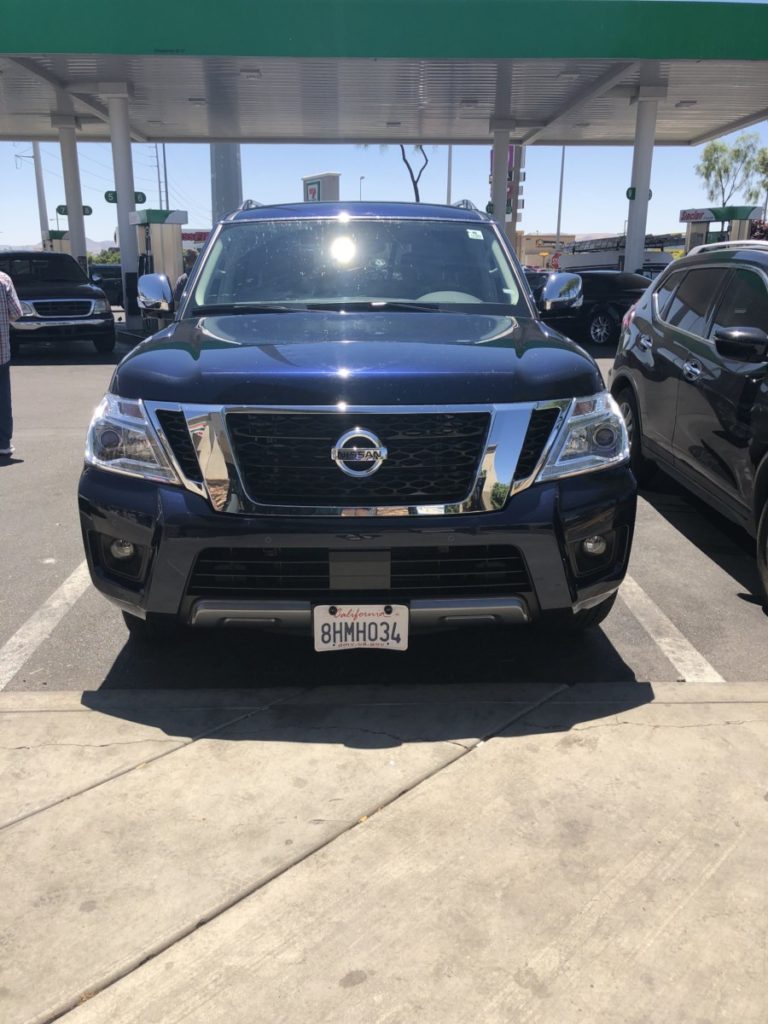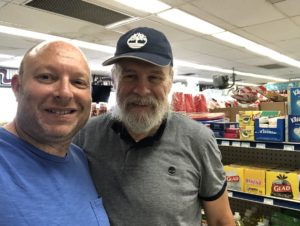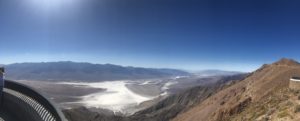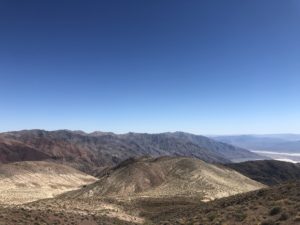 After another huge breakfast it was time for us to start our road trip. The enormous car at the airport was perfect for our huge quantity of luggage! We set off for a fabulous day of sightseeing in one of Americas vast remote desert. We drove through very remote places and barely saw any one for miles. We did drive through a couple of 'pop up cities' just out of nowhere. It was hilarious when we stopped at a fuel station for a loo break and bumped into a frum Israeli couple also queuing for the toilet! Jews get everywhere it seems!

We were glad to be in the car and enjoy the air conditioning as the temperature outside was mainly over 120 degrees, peaking at 125 degrees!
Death Valley was formed mainly by volcanoes between 3 and 5 million years ago. Parts of it were mined around 100 years ago as it was rich in all sorts of minerals. This has left behind some incredible sights. The photos don't really do it justice. Dear Valley is a national park which includes the lowest part of the USA (282 below sea level).
Frankly I was keen to get away from there without seeing any snakes!
We eventually made it to our hotel at around 7-30 pm after a lot of driving. There are two hotels in this area, so not much to choose from.
Death Valley to Yosemite
California • United States
This was to be a very long day of driving; only around 250 miles, but it takes around 6 hours. We stopped several times for pictures or food, so it took us nearer to 8!
We saw some of the most incredible scenery on this section of our journey as we travelled north through the rest of the valley and past Mammoth on our way up to Yosemite. Unbelievably the temperature dropped to a 'mere' 75 degrees having been 117 degrees as we left the hotel at 9-45 that morning!
The landscape was getting greener and even more beautiful as we headed towards our next destination.
Somewhat unbelievably we bumped into the Blazers as we took a break at the Mobil cafe, a famous landmark on the Tiogo path before you arrive at Yosemite. Upon entering the park we stopped a few times, relieved at the new temperature which was now just 70 degrees.
Yosemite is absolutely breathtaking. Formed mainly by glaciers thousands of years ago, the rocks are sublime. I was here 30 years ago but it again has to be seen to be believed. Mark showed us some wonderful views before we eventually made it down to the valley floor at around 8pm, tired but excited for the next few days of our adventure.
Yosemite
California • United States
This is truly an awesome place. We are staying on the valley floor, which means that we are surrounded by the most stunning views and rocks. We can see the famous Half Dome and El Capitan from the hotel. Amazing.

Today we took a walk up to the top of the waterfall. We are used to walking in the Lakes of course, but this is something else. It was rather warm for such a steep climb (3.5 miles up hill). Oli and I made it about half way, but Sam and Talia persevered and made it to the top. The round trip takes around 7 hours! The views are something else. Again, the photos don't really do it justice.