Heathrow
Heathrow, England • United Kingdom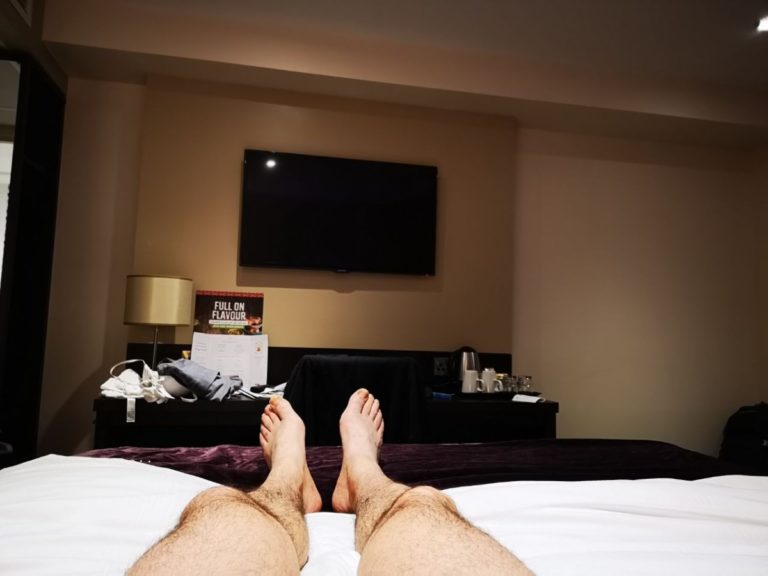 Left Bristol with National express and arrived for our one night only stay at Premier Inn Heathrow. Despite the eerie connecting tunnel it was actually pretty nice. We went to the restaurant and met possibly the worst waiter in the world...
He was very friendly man from Sri Lanka but let's say... easily distracted...

On to a promising start and now for a good few hours kip..
Terminal Four
Longford, England • United Kingdom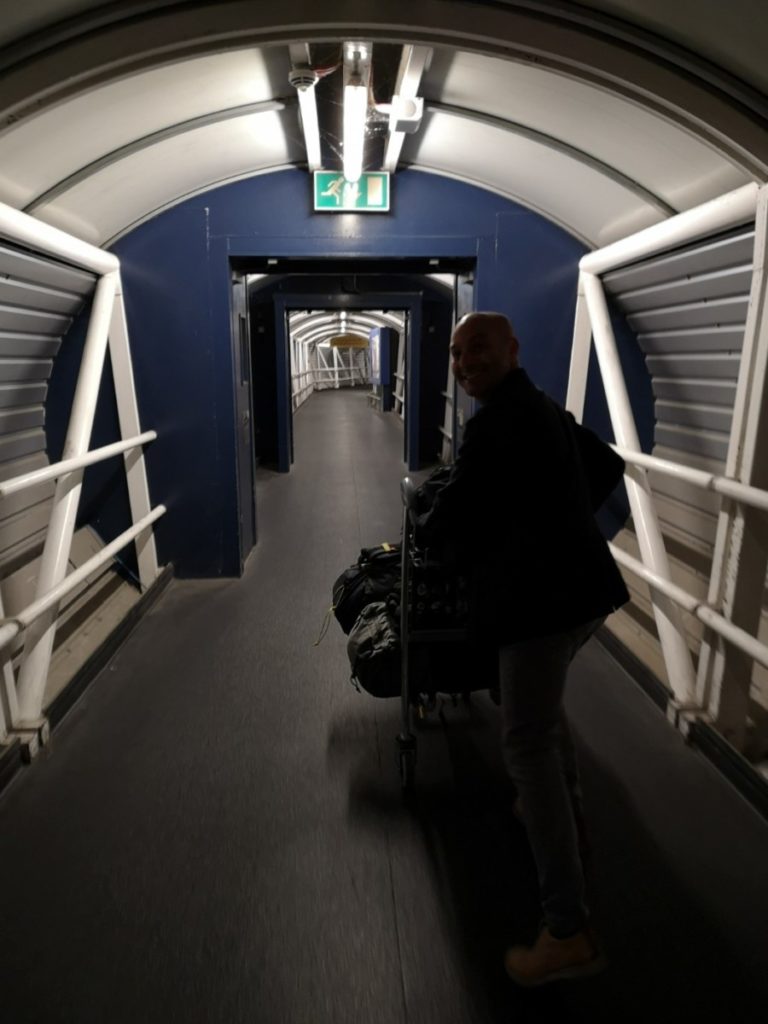 Arrived at 3.30am at the terminal building... Check in desk doesn't open til 4.30..
Luckily I have my charming husband to keep me entertained
Roissy-en-France
Roissy-en-France, Île-de-France • France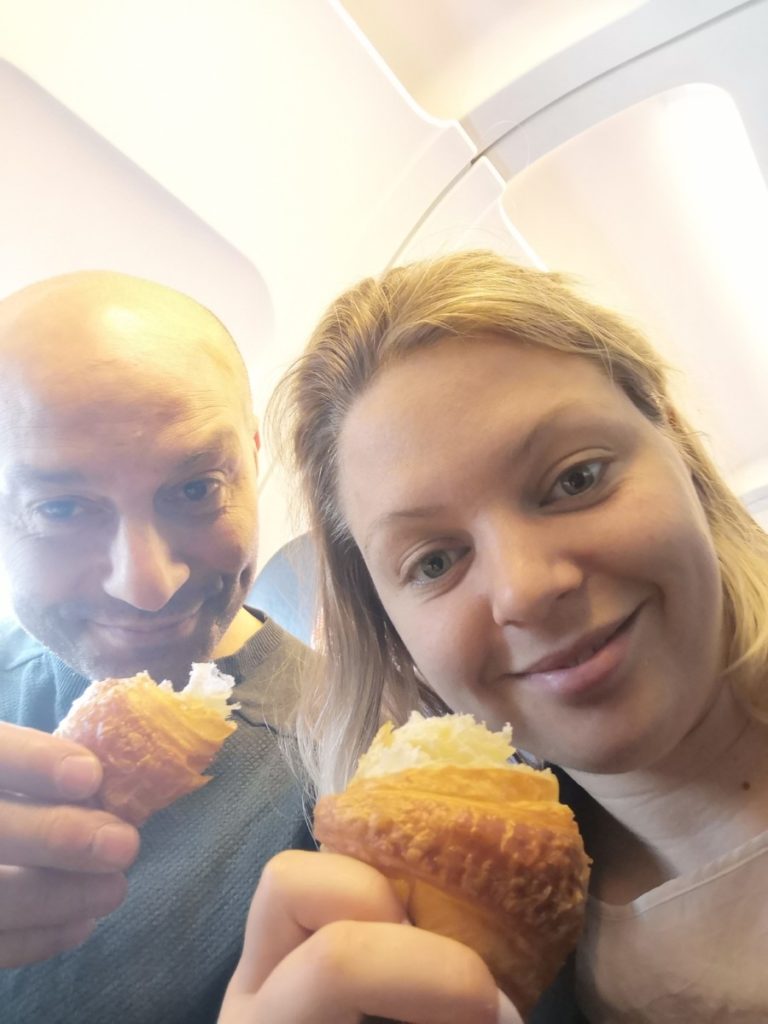 Quick hop across the Channel for our connection. Patty was very excited by the free croissant--certainly not the typical easyjet treatment
Laura did not remember the last time she had a croissant.. We laughed at the fact that coffee was served with cream which reminded us of Nanny collecting those capsules.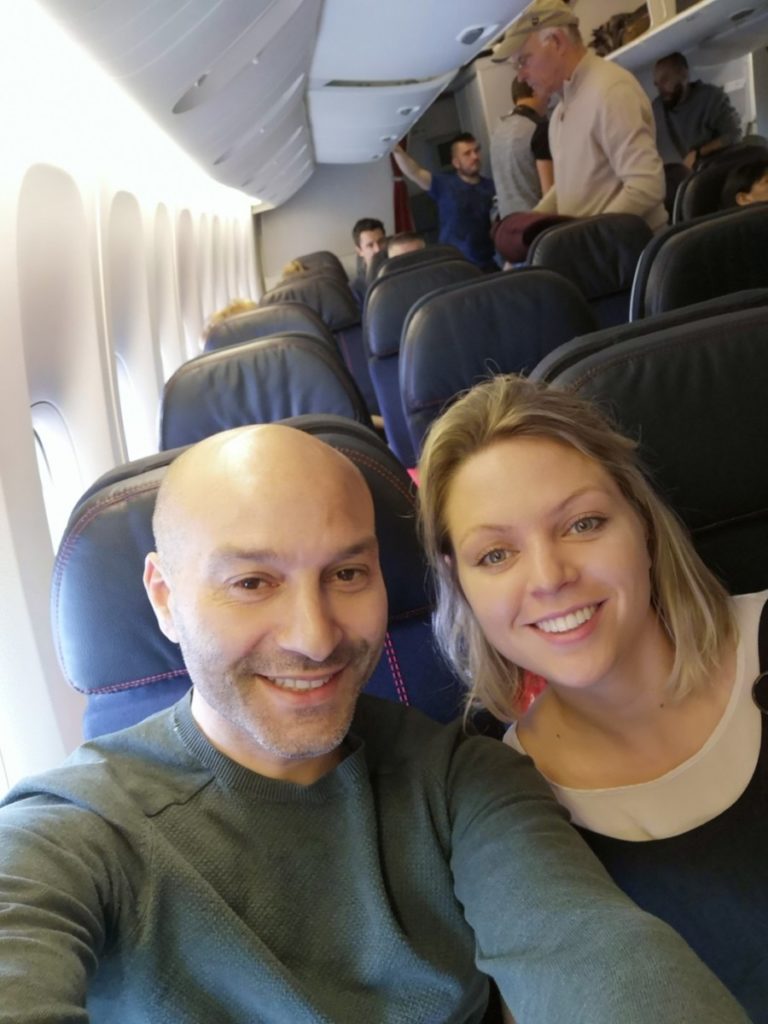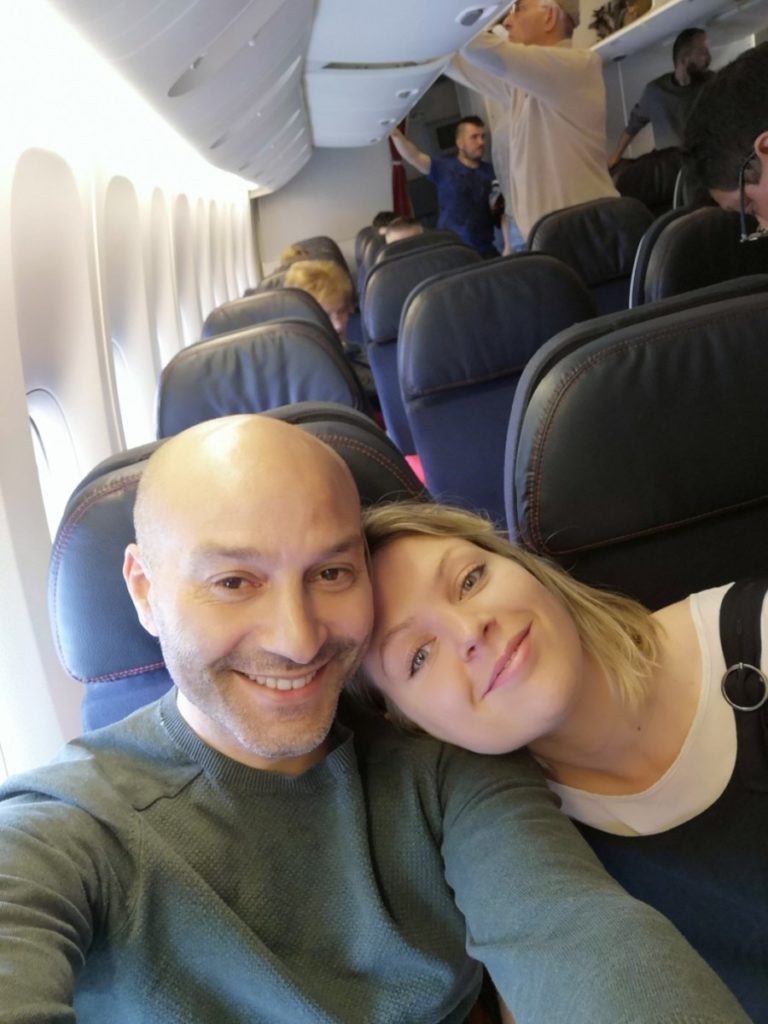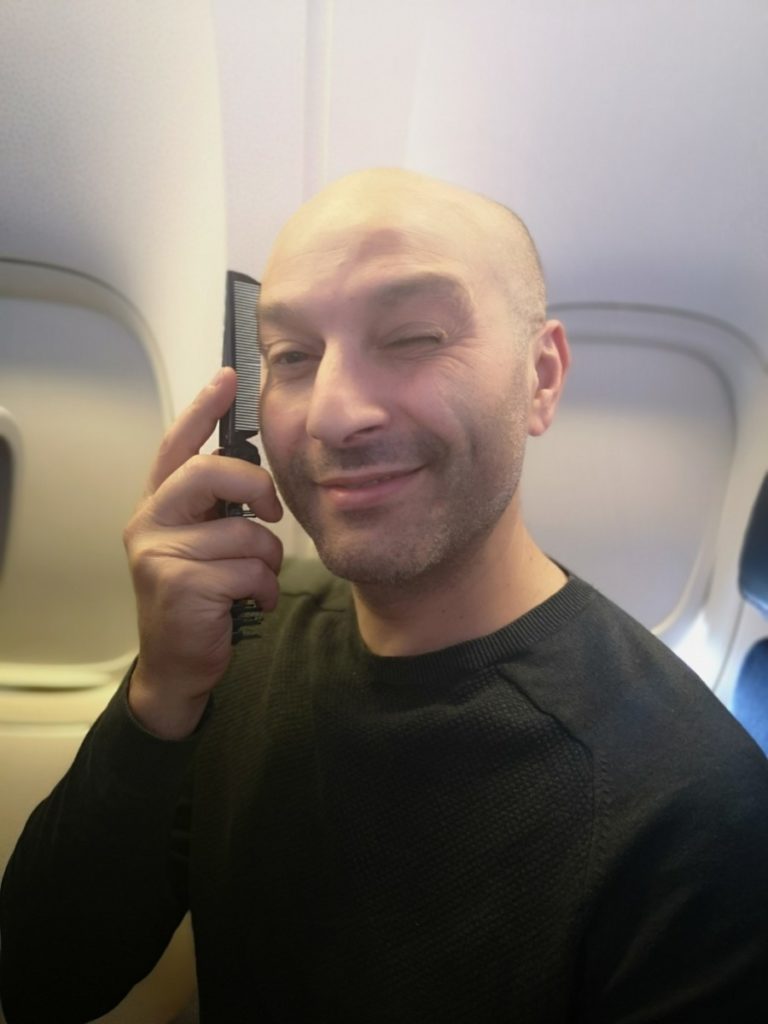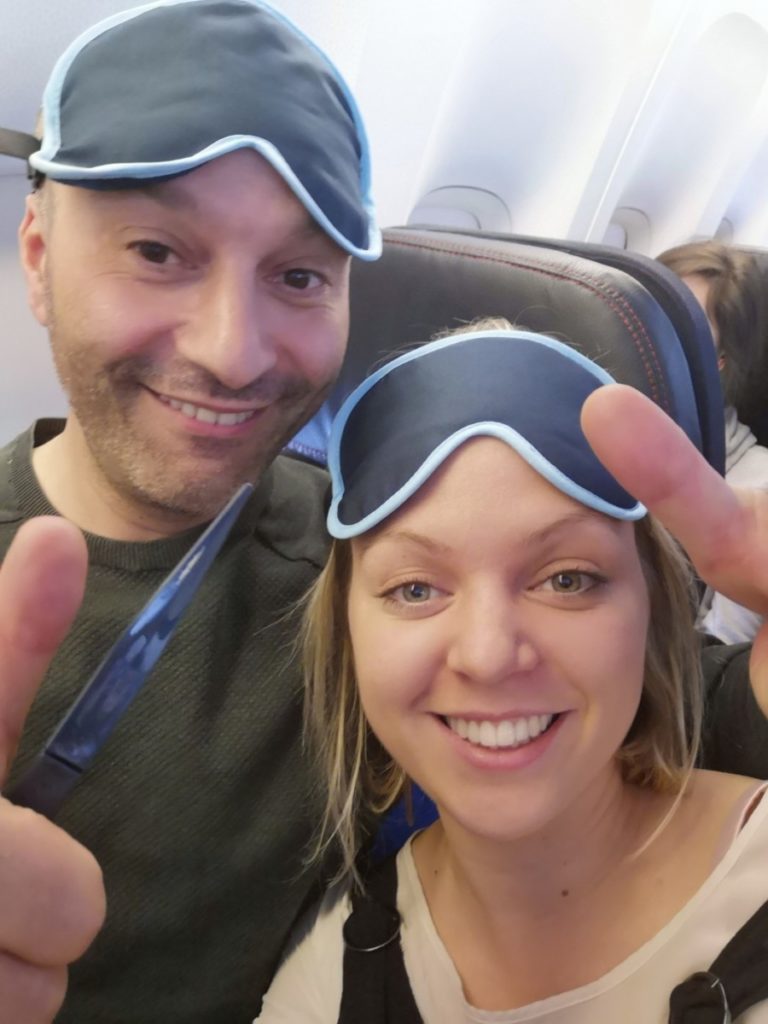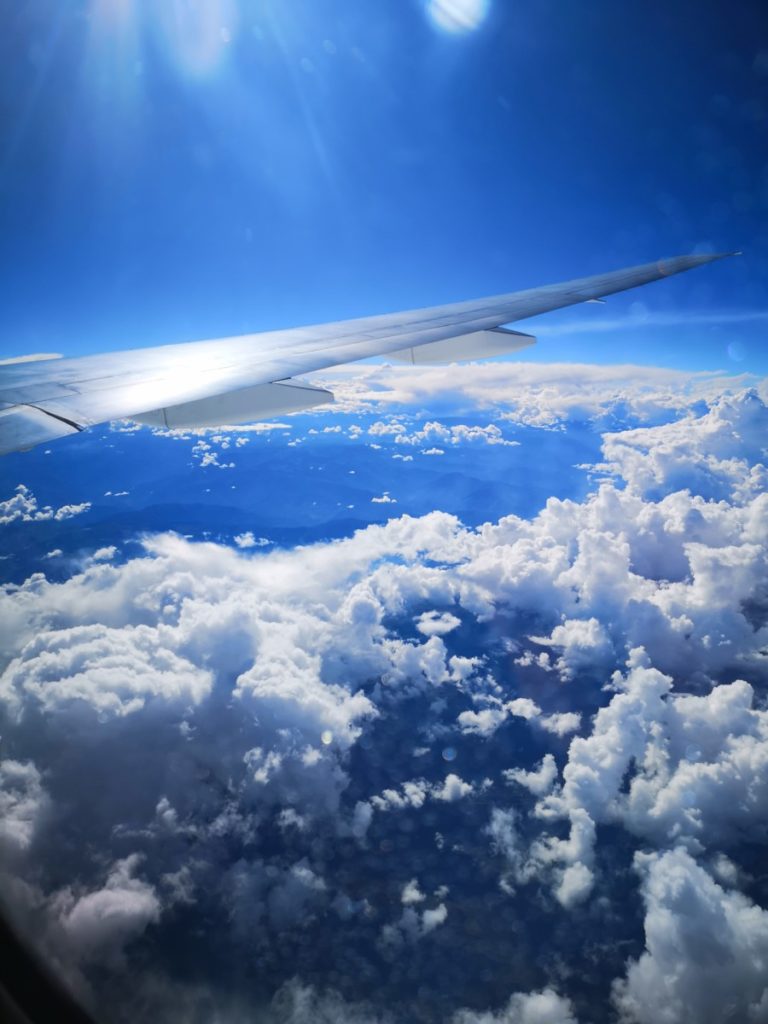 A very enjoyable 12hr flight to Lima. We didn't get upgraded but the airfrance staff were lovely and gave us some free champagne and some business class goodies! Patty acted as on board translator. He was very excited by pretty much everything especially the fleecy eye cover and the hairbrush--his eyebrows have never looked so good. Both our minds blown by on board WiFi!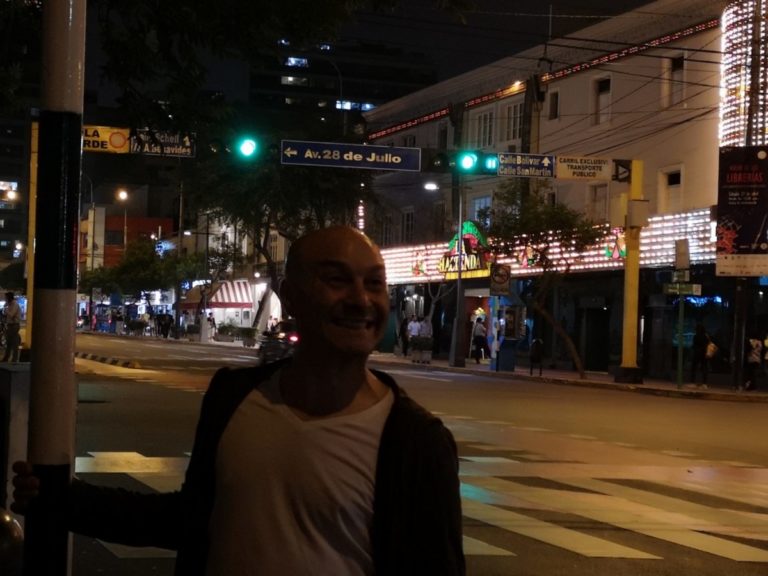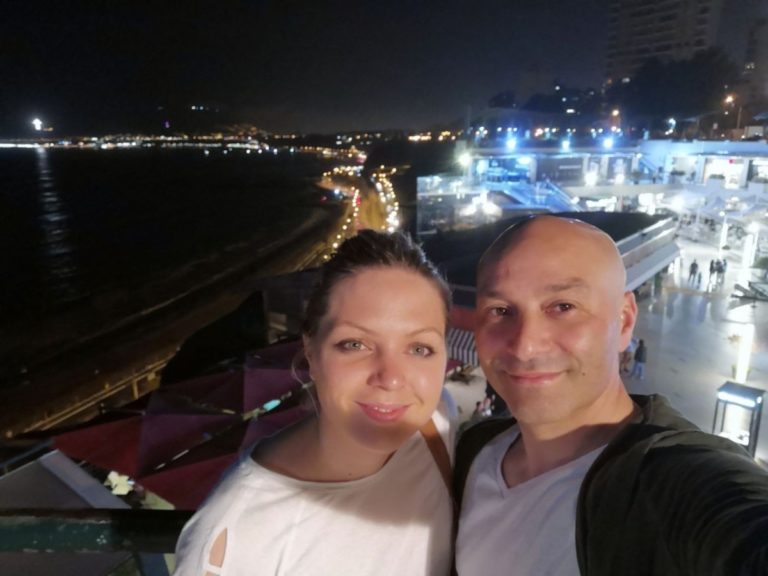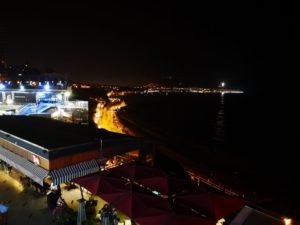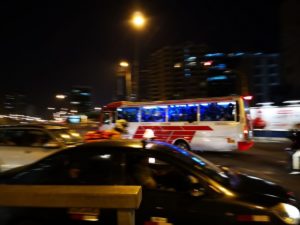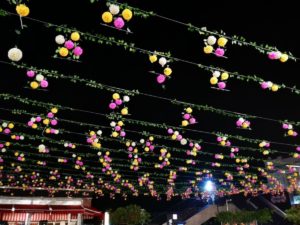 We were picked up by our lovely rep Alonso from Jorge Chavez Aeropuerto- we learnt he was the first man to fly over the Alps although he did crash on landing. His father was Peruvian but he lived his whole life in France. Thus the link is a bit tenuous...
We experienced some very maverick driving by the locals. We learnt that the traffic enforcement officers in Lima are predominantly women because they are generally much stricter and not so easily bribed as the men 😂
I also did not know there was a huge Chinese presence in Lima- Barrio China is one of the first established China towns est mid 19th century. So much is the influence they have established a new cuisine called Chifa- chinese/Peruvian fusion- we are yet to sample this though.
We had a little pootle to the shopping area and discovered it was mother's day in Peru hence all the flowers.
We also found a subway so Oscar would be pleased with that.
Patty also found his street - his birthday street.
Now time for an early night..

6am wake up call for our flight to Arequipa with the jet lag though we were already up- that is the first time in years I'm up before my alarm. Breakfast was great-- Paddington left us some marmalade and olives for breakfast is certainly a first!
Arequipa
Arequipa, Arequipa • Peru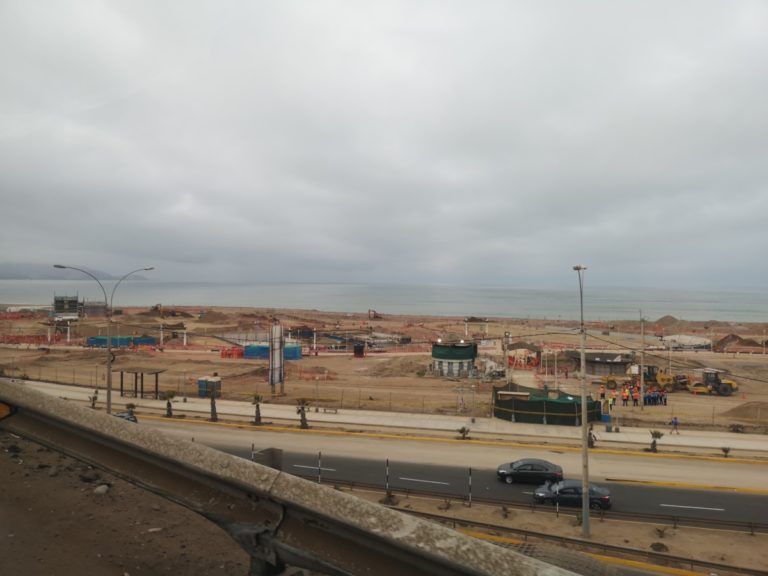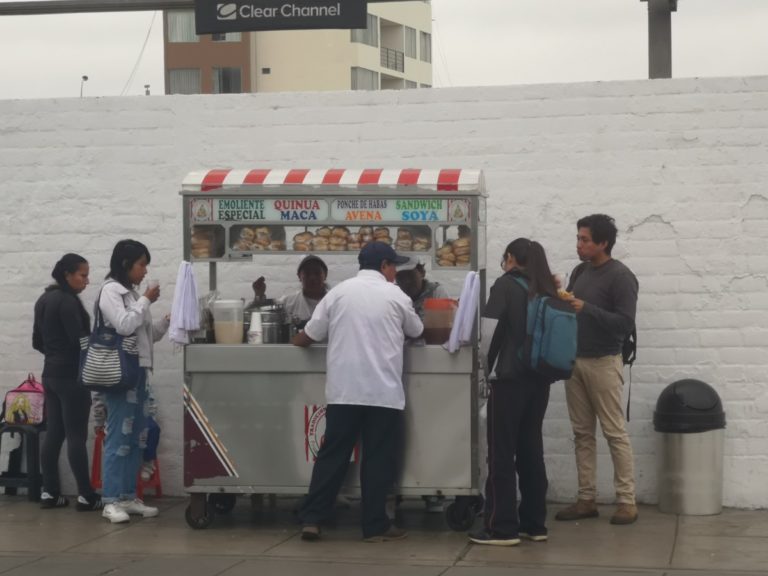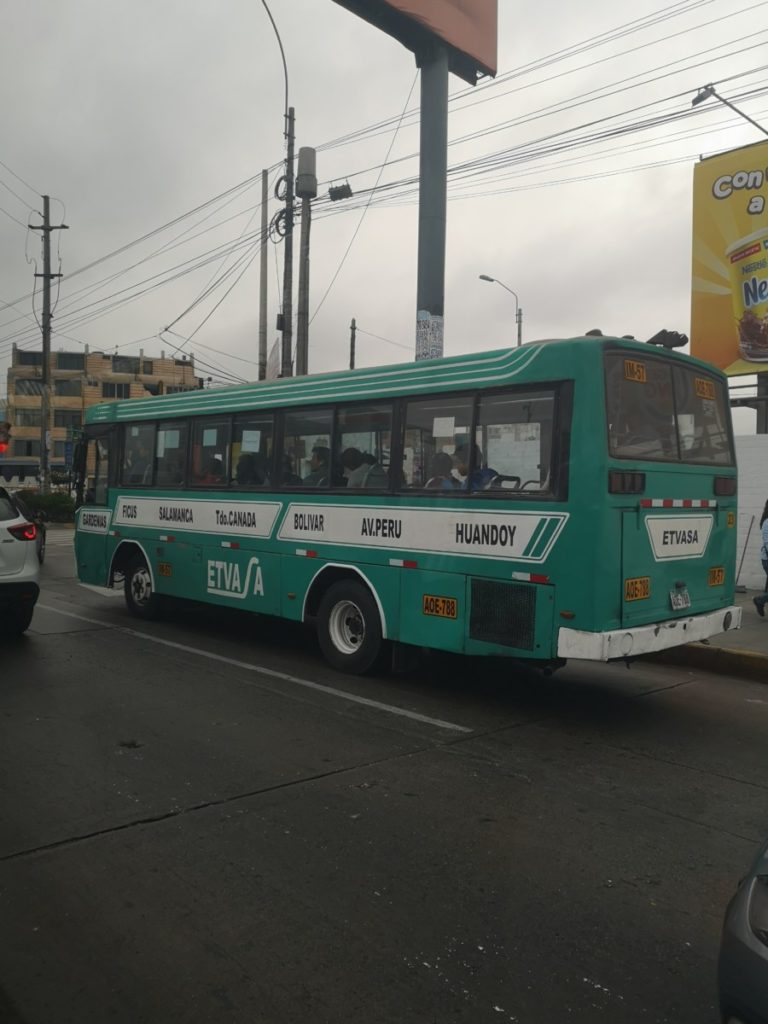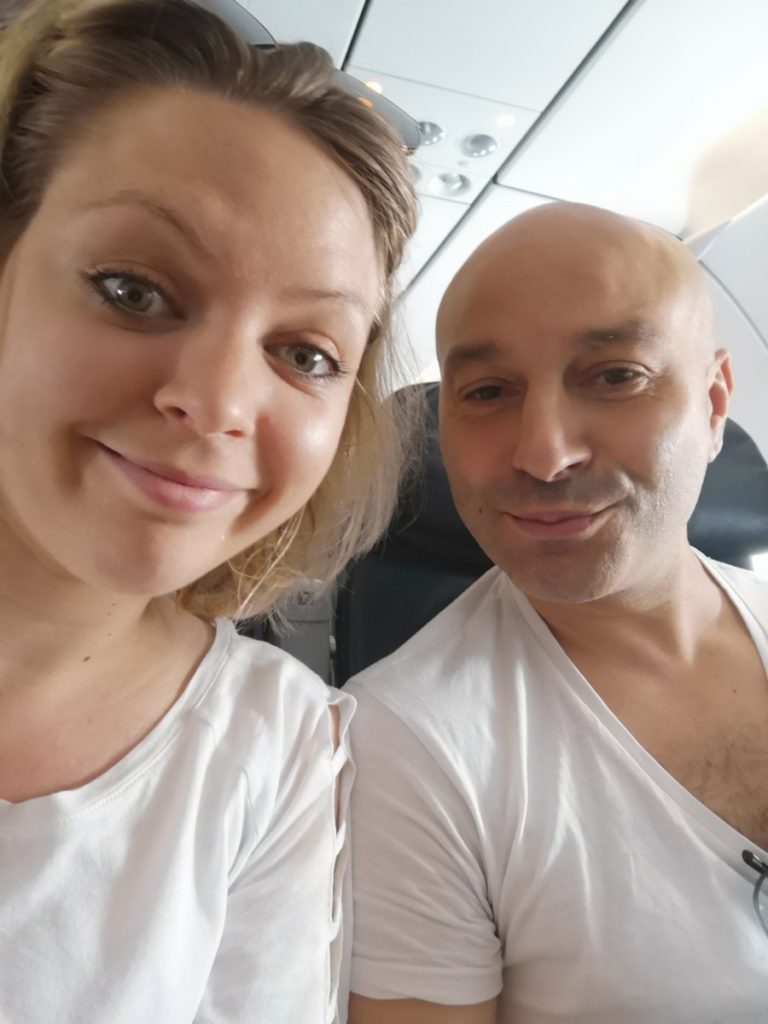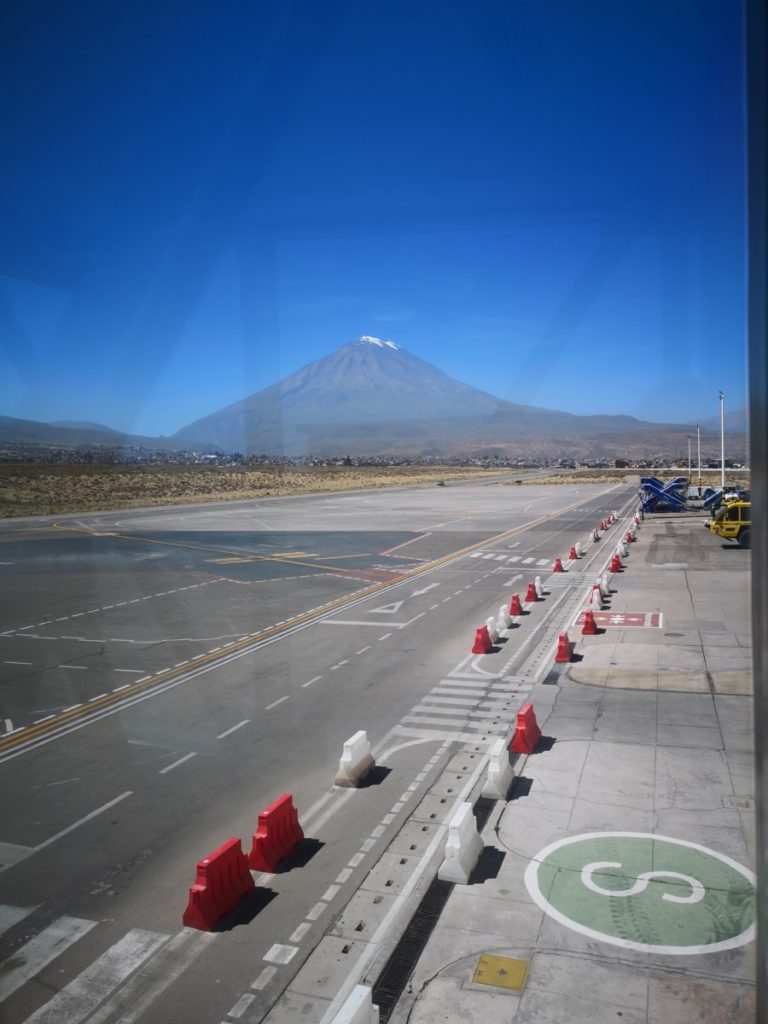 7am pick up from hotel in Miraflores to Lima airport. Driving in Peru is not for the faint hearted — he who hesitates dies.
The breakfast stands sell quinoa in plastic bags. Wouldn't be my number one choice I'll admit.
Some excitement in the airport - someone left their bag in the departure hall so they had to call the bomb squad- two security guards and beagle. They did ask everyone in the departure hall to stand back but not sure how effective a 3m berth would be if it had actually been a bomb. Luckily nothing sinister, just a forgetful tourist. And so to our third flight in two days!
Amazing scenery flying over the Andes. Arequipa is flanked by two impressive looking active volcanoes. The cobbled streets and colourful houses make it very picturesque. The locals are very proud of their city and its easy to see why, everything is really well kept and the flowers in plazas are gorgeous. We even found some friendly lamas!

Arequipa is also known for its food-we sampled a local dish called chupa de Cameron (tomato soup with langoustine egg potato and cheese) which was delicious. We drank chichi morado (a local lemonade made from purple corn) because we are not drinking before our hike.
We were a litaken aback at the Guineapig run in the restaurant, like lobsters you can pick which one you want to eat. Poor little piggies!

We weren't quite prepared for how beautiful our hotel is, the pictures really aren't doing it justice.

Oh and I met a baby llama
Arequipa Day 2 "May the fourth be with us"
Arequipa, Arequipa • Peru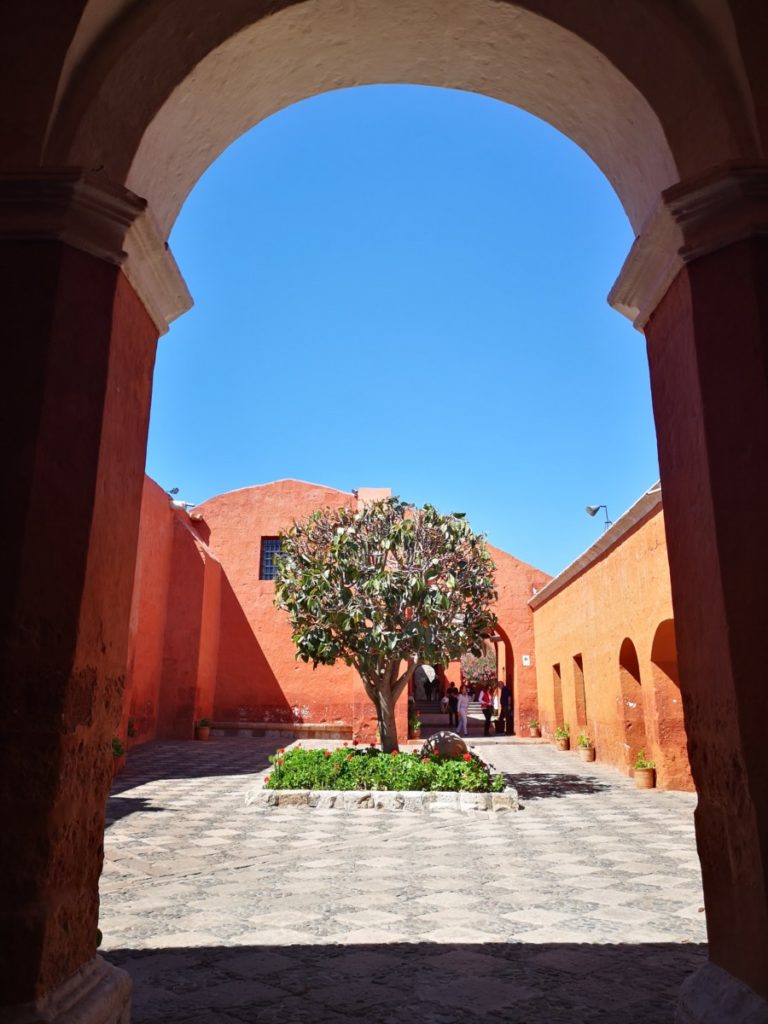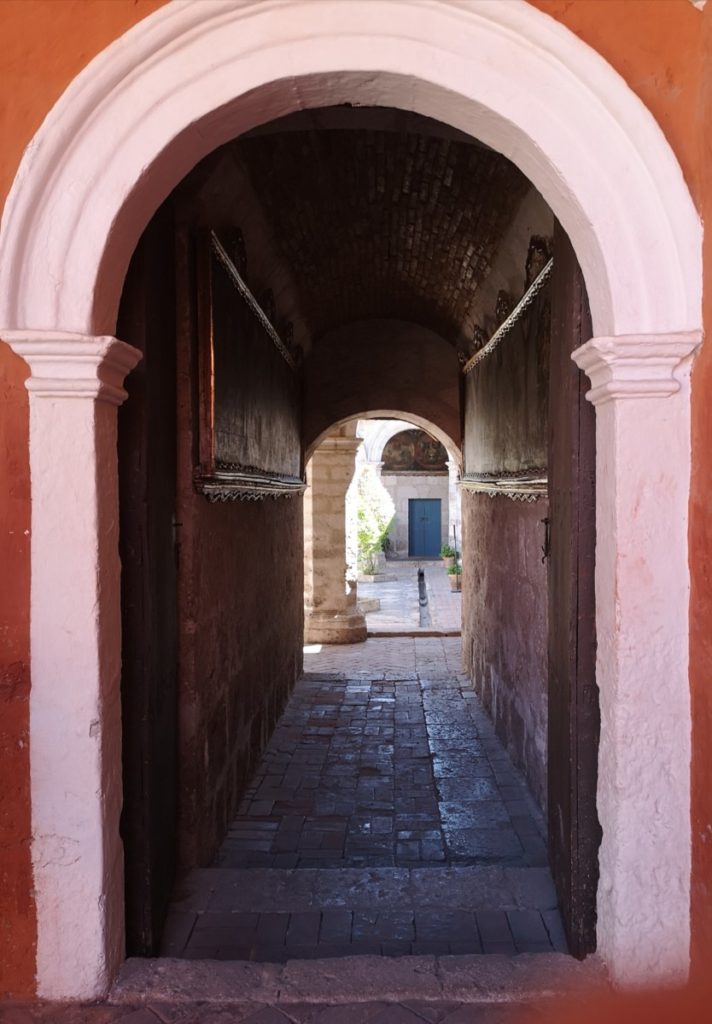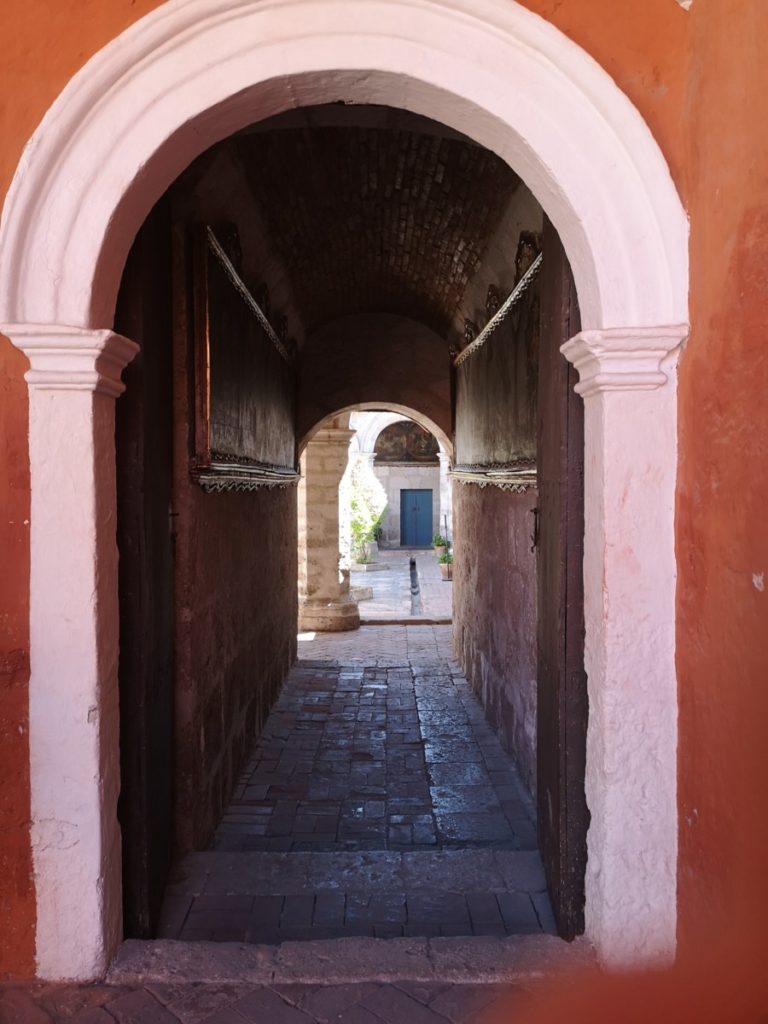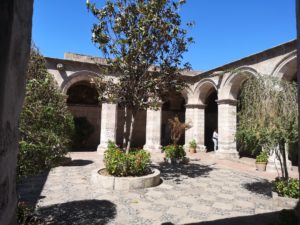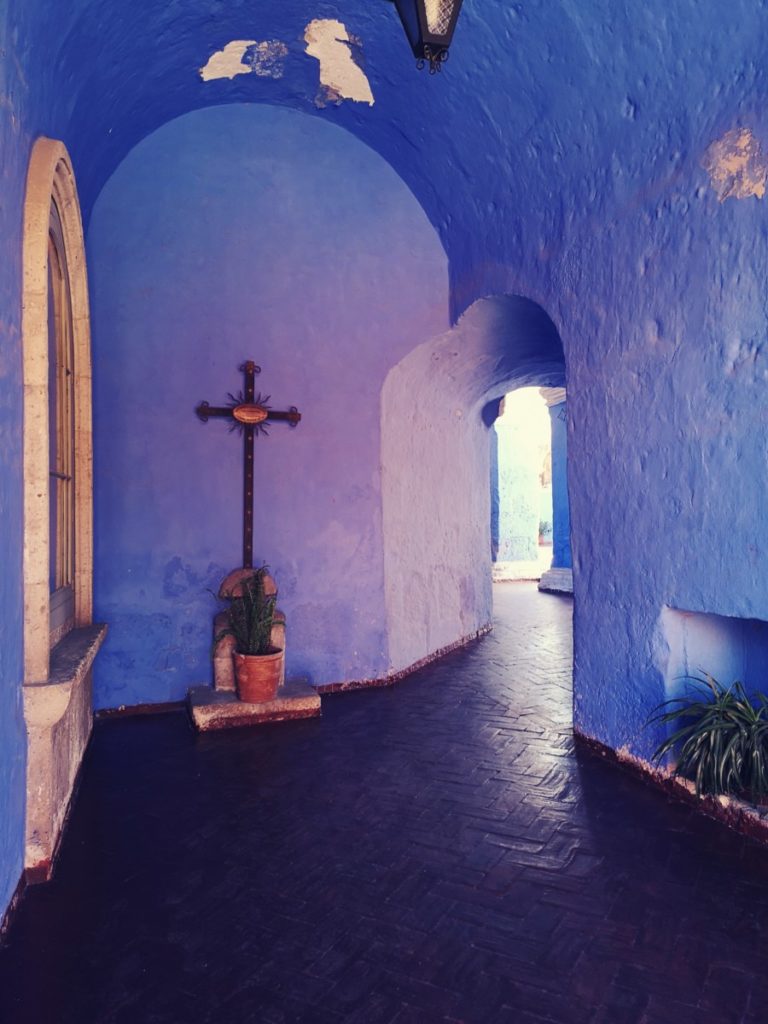 Day 2 in Arequipa started a little earlier than anticipated - at 3am patty woke up to waterdroplets on his head. Turns out the water tank on the roof was leaking into our room. In true patty style he just moved the bed out of the drip and went back to bed. We will change rooms today though.
We started our morning with a trip to the Mercado San Camilo. It was amazing, so colourful and lively. Street food stands and so many potatoes! The meat sellers were difficult to look at though, they were butchering alpacas when we were there--something I'll never be able to unsee. We tasted a local fruit called chirimoya, its sort of like a white mango.

Patty enjoyed getting artistic with his camera as per. I hate to admit it but he seems to have a good eye for it!

After a little rest we headed back out to visit the Monasteria del San Catalina--'a city within a city'. Set over 20, 000 sqm its pretty impressive. Very colourful and peaceful. Even ran into Sister Patricia at the window 😂.

We tried some queso helado--typical coconut ice cream of the region. It was delicious!


Understanding Altitude Sickness
Arequipa, Arequipa • Peru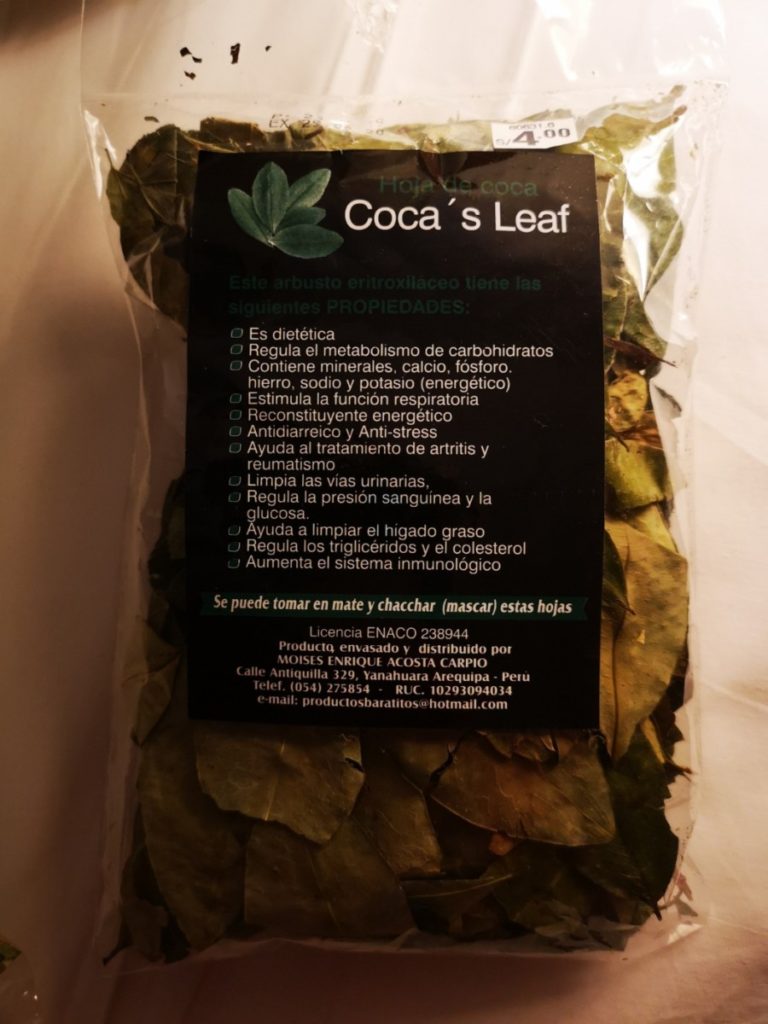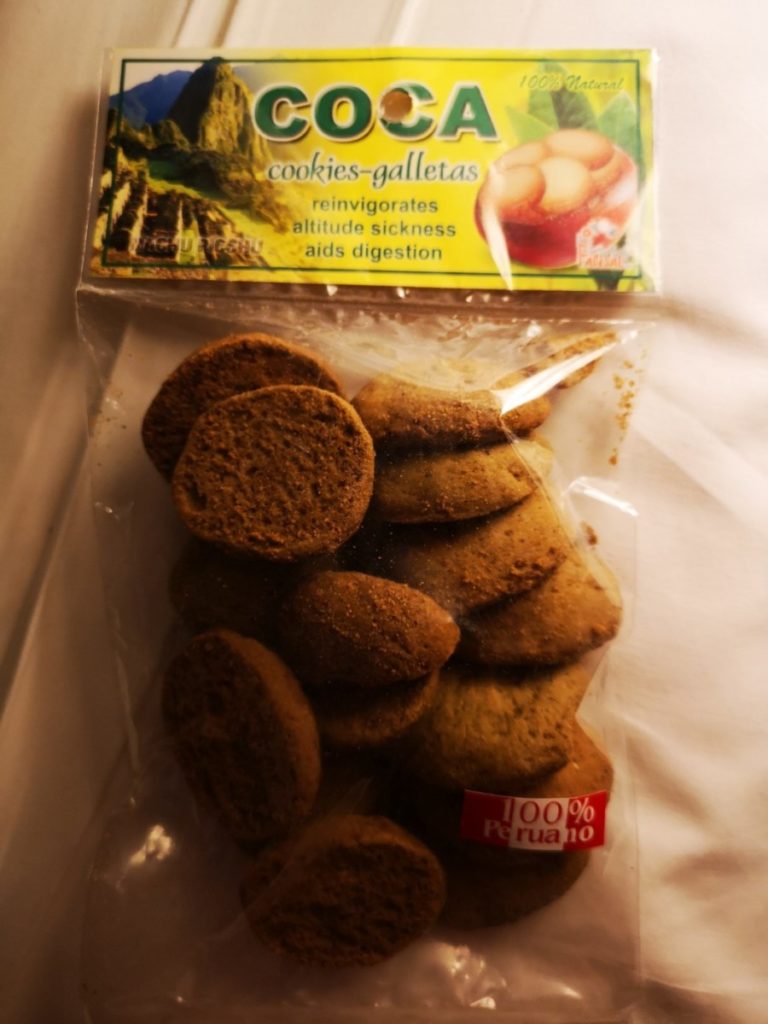 It has to be discussed here because jetlag and altitude acclimatisation is quite a challenging combo. On arrival at Arequipa, we were met by a sweltering heat like the one you see in Cowboy movies... The sun was so high in the sky we immediately felt parched. Fortunately, we were picked up by this lovely Peruvian man who was wearing a traditional white hat and he took us to our lovely hotel. In true Laura fashion she did not feel anything, whereas for me climbing up the stairs with my rucksack felt like a Bikram yoga session.
I shared my newly acquired bodily sensations testing my pulse, level of clamminess as well as my ability to breathe deeper without fainting with Laura who patiently reassured me that I was strong fit and healthy.
We decided to head for a meal out which would be so restorative. The distance was a mere kilometer at a push but this required the slowest possible pace and at least three stops to catch my breath.
The night was challenging but after a good breakfast and plenty of liquid the symptoms seem to have subsided and I have today enjoyed feeling nearly myself. Some of the bodily functions have taken a new dimension breaking wind is far more lethal than before, and the gallons of water that we ingest are definitely testing our plumbing.
All in all, we have now understood a few principles: sleep, plenty of fluids, loading on carb, no alcohol or salt. But first and foremost enjoy every minute of it.
If in doubt stock on remedies such as Coca's leaves Coca cookies and Kaniwa as well as drinking Coca tea and Muna tea.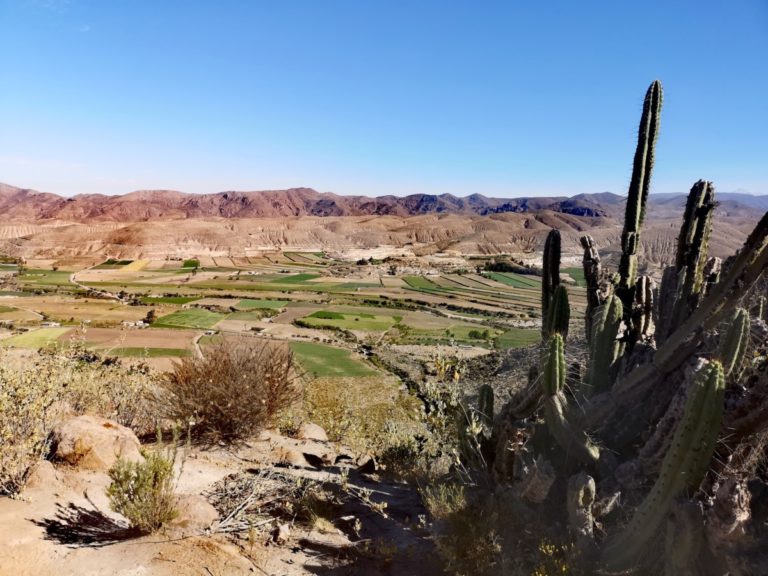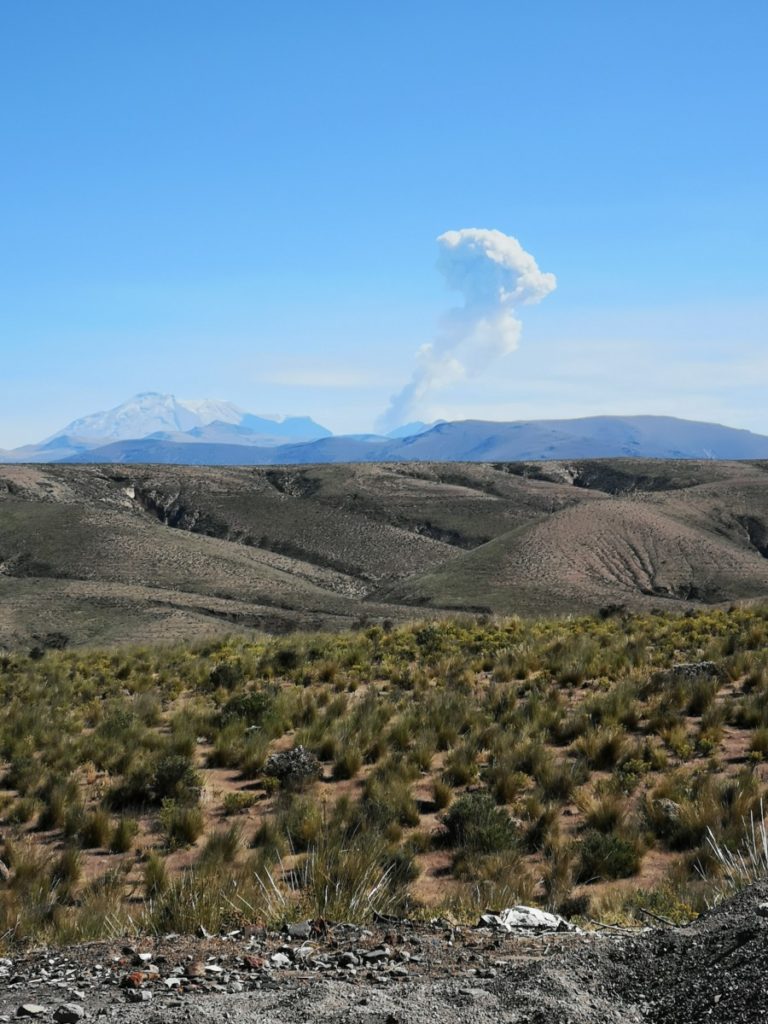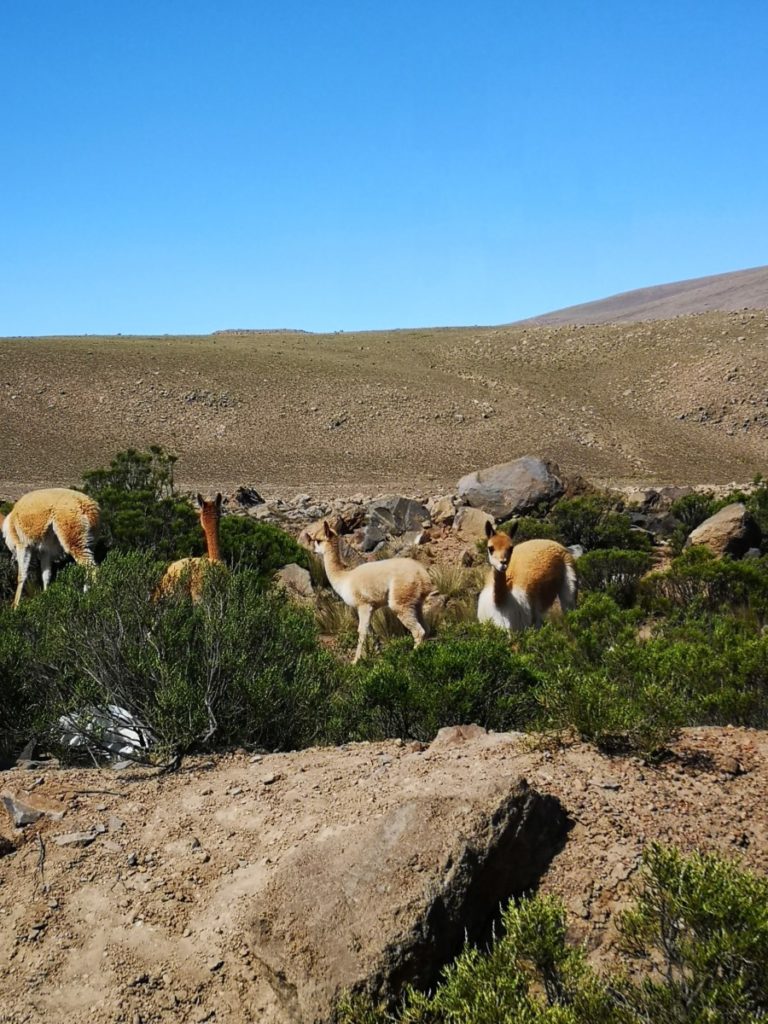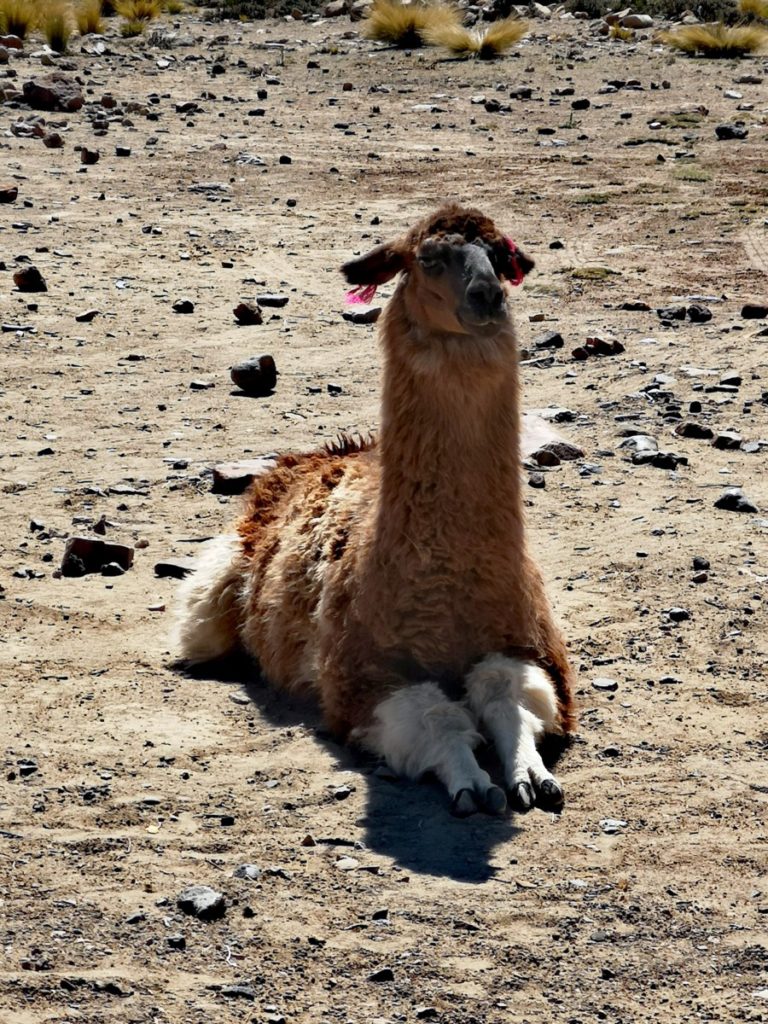 Day 4: Exploring the Colca valley. Our lovely guide Jessica and her driver Senor Joel picked us up from our hotel at 7.30am for our next adventure. We met some lovely Gloucestershire ladies; Emma and Sally who are joining us for the excursion -all four of us relieved that it's not a repeat of Sally's seregenti experience!

We travelled through the nature reserve where the protected Vincuya are flourishing. These are the national animal of Peru and even feature on their flag. The males have the tough job of looking after the females in the herd, one bloke trying to keep a eye on 20 ladies. Their coat is very soft but it is only permitted to shave 500 animals once a year. We saw volcana Sabancaya erupting, but it does so 20 times a day!

We came across some of the local llaquero (llama herders) and their women in local dress. This is the prime livelihood for the local people. We saw the local primary school--a total of 7 pupils. Every day a different family provide breakfast and lunch for the whole school.

We went through the highest pass by car in Peru-4900m. We all felt the altitude and tried to combat it by chewing coca leaves--it made us all feel worse because it tasted vile! Best cure that we found was smelling pure alcohol fumes 😛

We are spending the night in a small village called Coporaque. Our hotel has a resident baby alpaca called jura. He loves a cuddle and will happily follow you around. After a small siesta we headed for a relaxing dip in the hot springs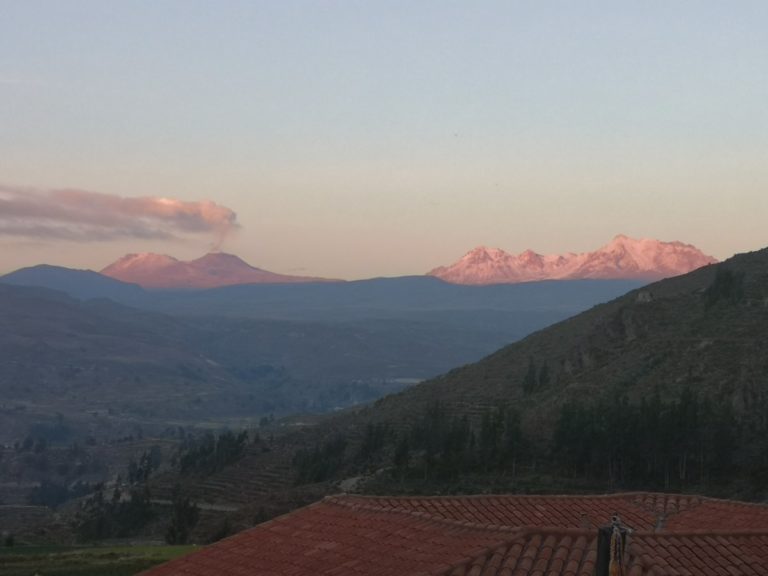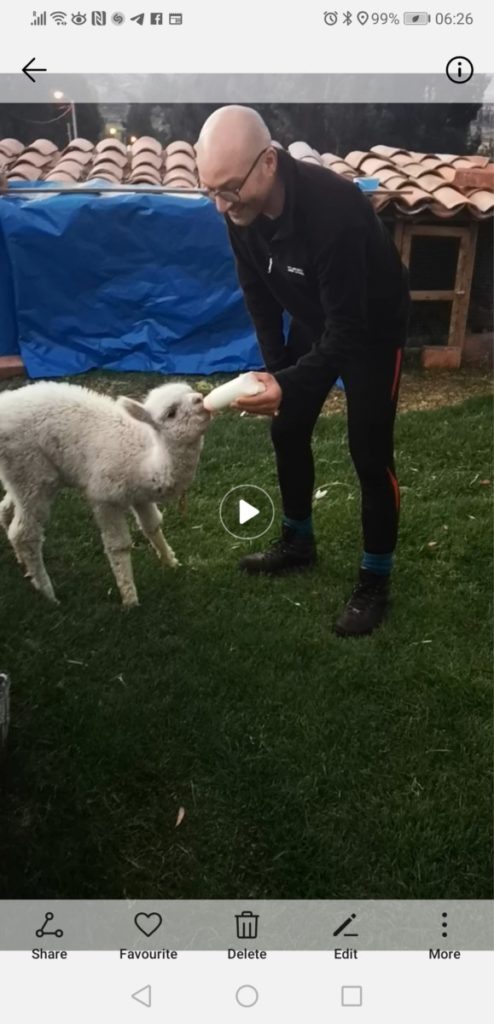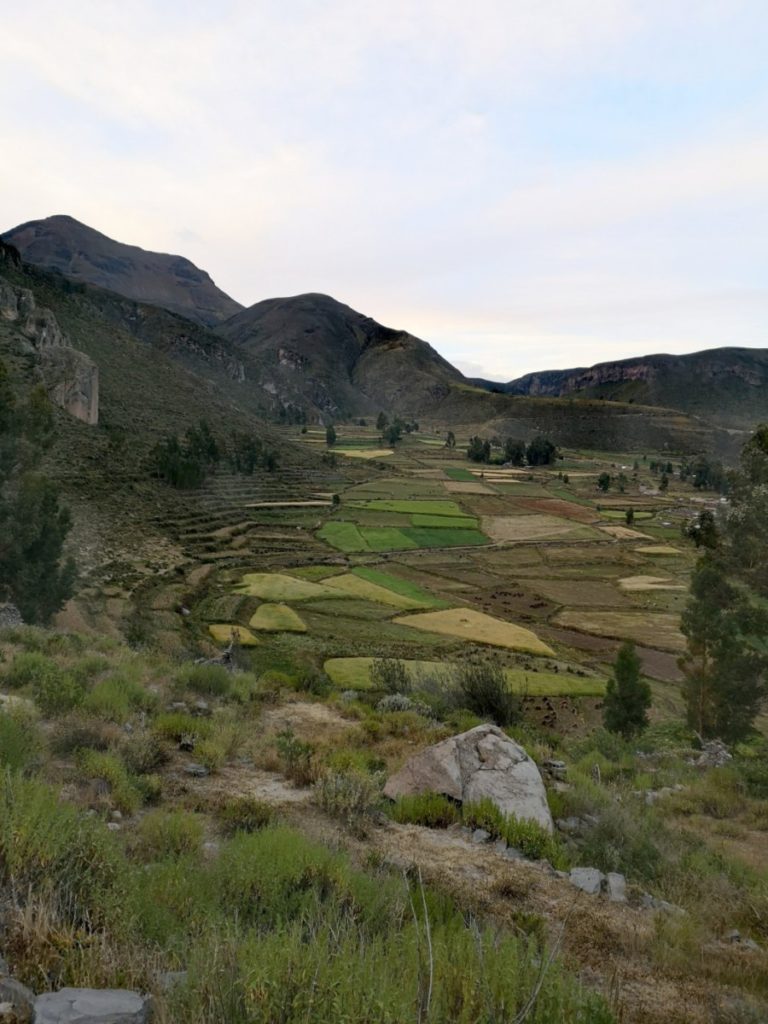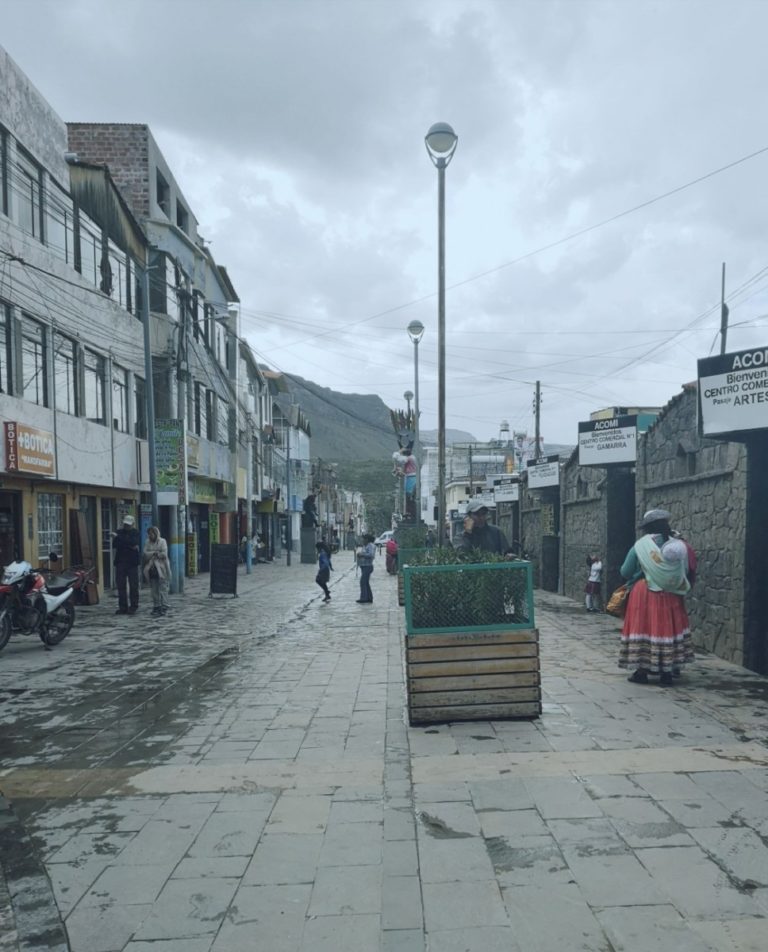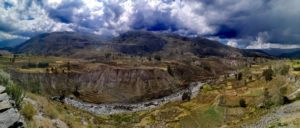 We were greeted this morning by Jura the baby llama who we got to feed and a gorgeous sunrise with Sabancaya volcano erupting in the backdrop.

A scenic drive to Colca Canyon past acres of Inca terraces. The Colca Canyon is the deck d deepest in the world-4800m. The early morning was necessary to visit the Andean Condor. I'm told its the second biggest bird, second only to the Albatross, and is considered a sacred bird in Peru. It is now protected as hunting for shayman ritual declined their numbers. They can live til 70 years old and mate for life (like lobsters). The brown ones are juveniles (up to 20yrs old) and black and white are adult. We have some good videos as the pictures can't do them justice but you will have to wait for those!

We did a small hike through the Canyon before heading back to Chivay (capital of Colca district) for lunch. Some very colourful characters and an amazing buffet lunch of local cuisine--Alpaca is not tasty however. Also desserts are not their forte.

We then met our local host for the night, Senora Jospehina in Coporaque village. After an evening hike where we met a very cute baby donkey, we ate dinner with Josephina and her family; Oswaldo and their son Jorge. They were so friendly but little to no English so Patty had to work his socks off to translate. We got a little taste of local family life, it may be simple but they all look so happy. Everyone in the village knows one another, they've lived here for generations
A morning ferry to the island community of Tiquale. It is a UNESCO recognised site owned by the people who live there. 2500 inhabitants split over 4 communities. There is no crime, no litter. The communities elect leaders who are responsible for keeping things this way. Elections are held every year and decided by a show of hands. The position of leader can only be held for a maximum of 4 years. There are many lovely traditions. They marry for love and courting involves signalling your interest in a lady with a sunlight and a mirror. If the girl likes you she will steal your hat and take it home to check the quality. The boys make their own hats- good quality means not a lazy boy and good husband!
The main pastime is agriculture, all done by hand, the machos (married man) carrying 60 kilos of harvest from the terraces. They wear a strong belt to support their back which is made by their wives. When they marry they cut the long hair of their wife and this is weaved into the belt, in lieu of a wedding ring. The husband must make the colourful skirt and shawl for his wife.
There are no social classes, everyone collaborates. Each family can choose a supplemental business like shop or making items to sell at the market. They can do only one to give opportunities to all the families.
We saw how they make the hats and scarves, the weaving and knitting is so complicated and all done by hand. I bought a headband and it is very toasty and warm 😊
Mocolino Honeymoon Adventure