Bracken Ridge
Bracken Ridge, Queensland • Australia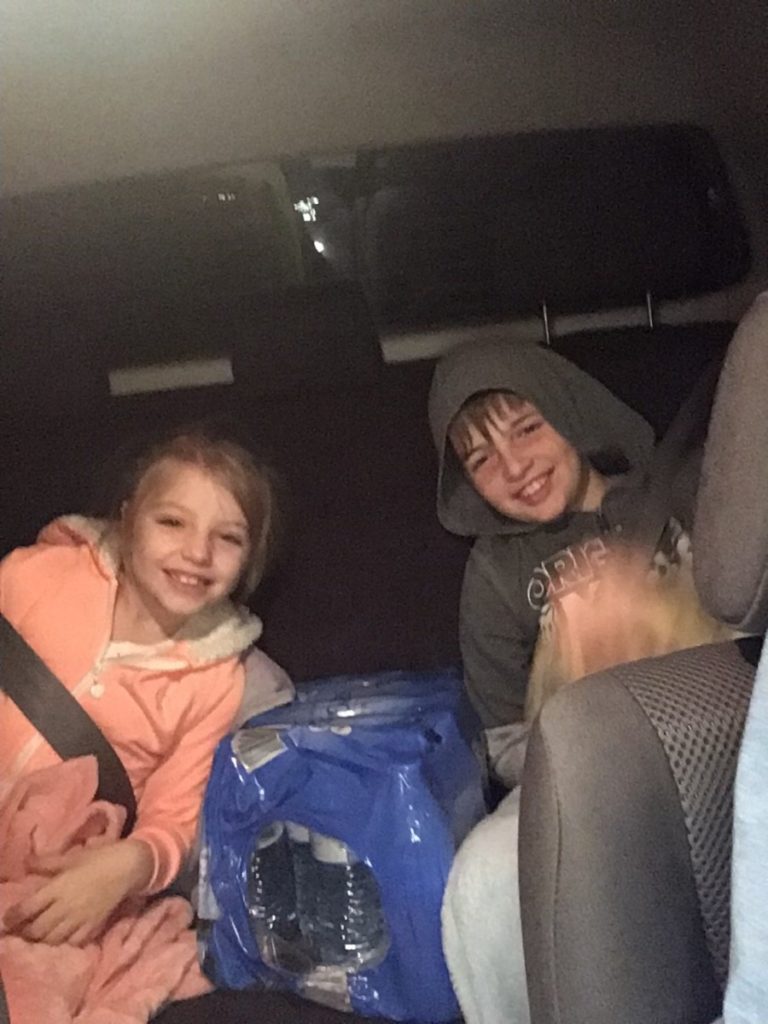 Traveling on the highway. It's been a big week. Glad I'm finally sitting down.
Cardwell
Cardwell, Queensland • Australia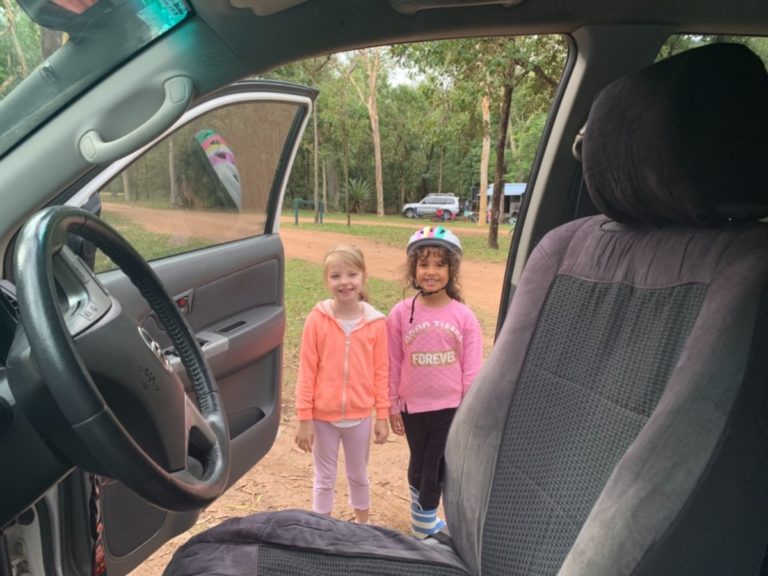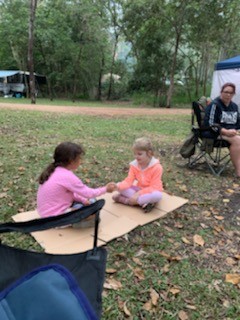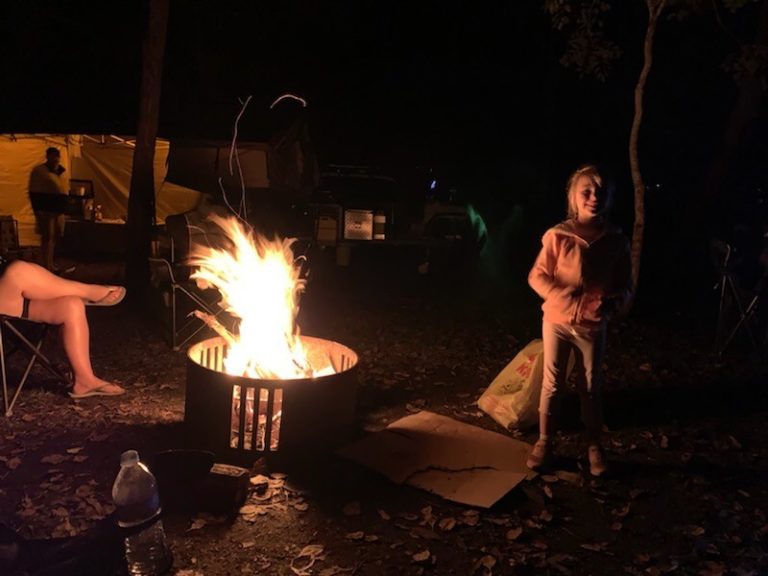 Hi it's Sunday the second of June on Saturday I got to big Crystal water we put everything in the tent me and James had a rest we both made a friend we had lots fun we had curry sausages for lunch and we had rostered masmellos for dinner after that we brushed our teeth we stayed up for a little bit longer then we went to our tent the next morning we played a lot my friend found a beatle yesterday it was so cute we looked for other ones we found a stink bug I don't no why but she picked it up and put it in the container She put dirt in the container I got to hold the. Beetle Mum called out breakfast so I went to eat breakfast there were heaps of turkeys my friend had biscuits the turkey ate all the biscuits I had a wrap for breakfast so did James when we weant looking the turkey ate our wrap we saw this humongous water hole it was so big it was almost time to go our next stop is cans I gave my friend my number now we can chat she lives in townvill so when I got in the car I messaged her I played on the iPad for a bit and ate some chips Mum took the phone gave it back now this is what I am doing By Rebekah
Daintree
Daintree, Queensland • Australia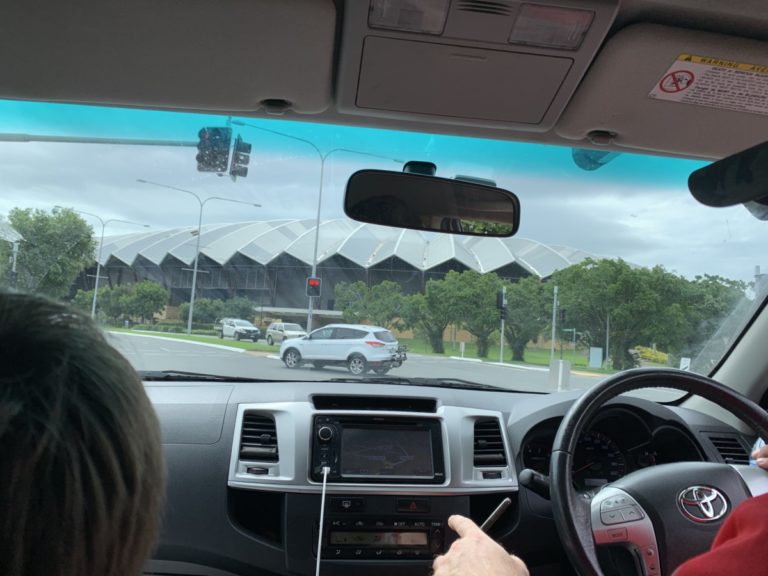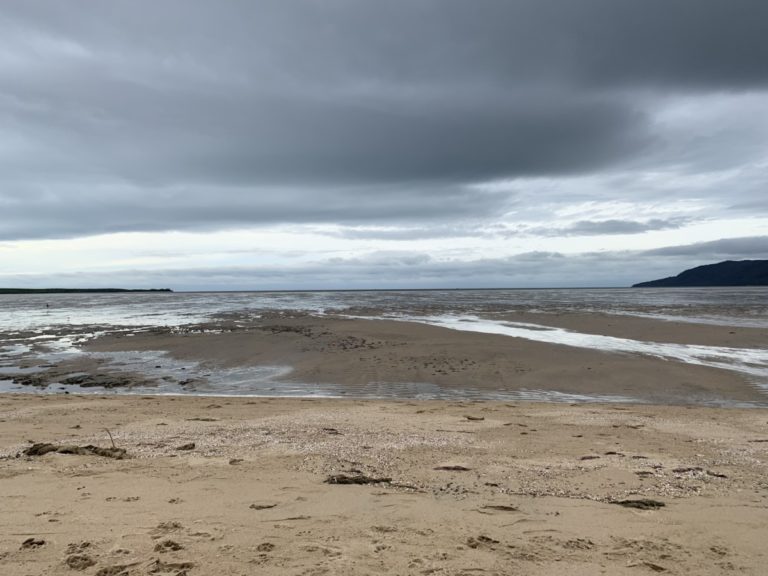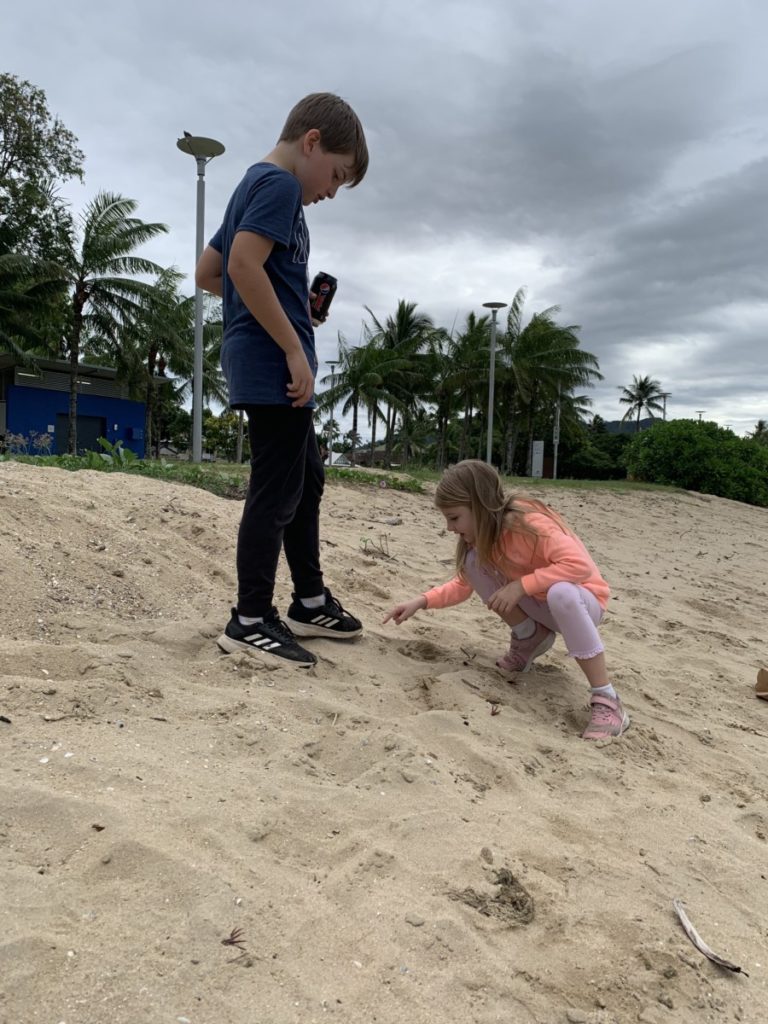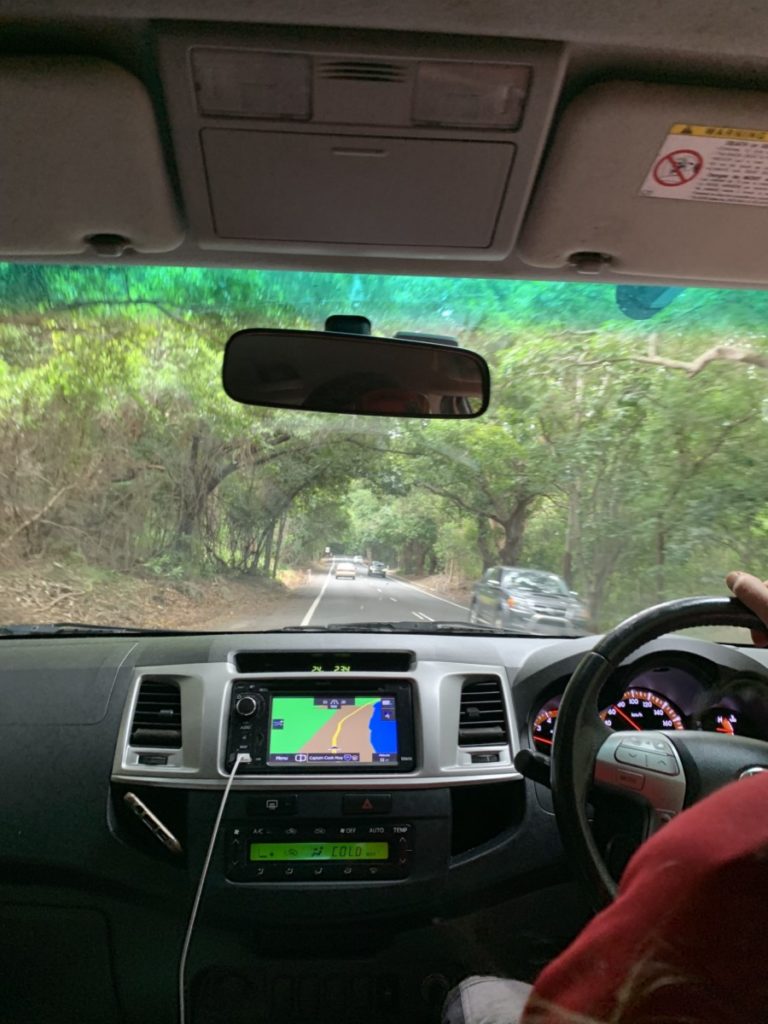 Today we travelled through Cairns with a short stop in to pick up some goods. Tonight we camped at the Daintree and saw our first crocodile 😊 a really nice camping ground 🏕. The showers were awesome and so was Pa's cooking yum yum.