Jungle trekking in Sumatra
A two day guided trek in the jungle with an overnight camp and a river ride back to the village. Saw orangutans, monkeys, monitor lizards and bats.
Sumatera Utara
Sumatera Utara • Indonesia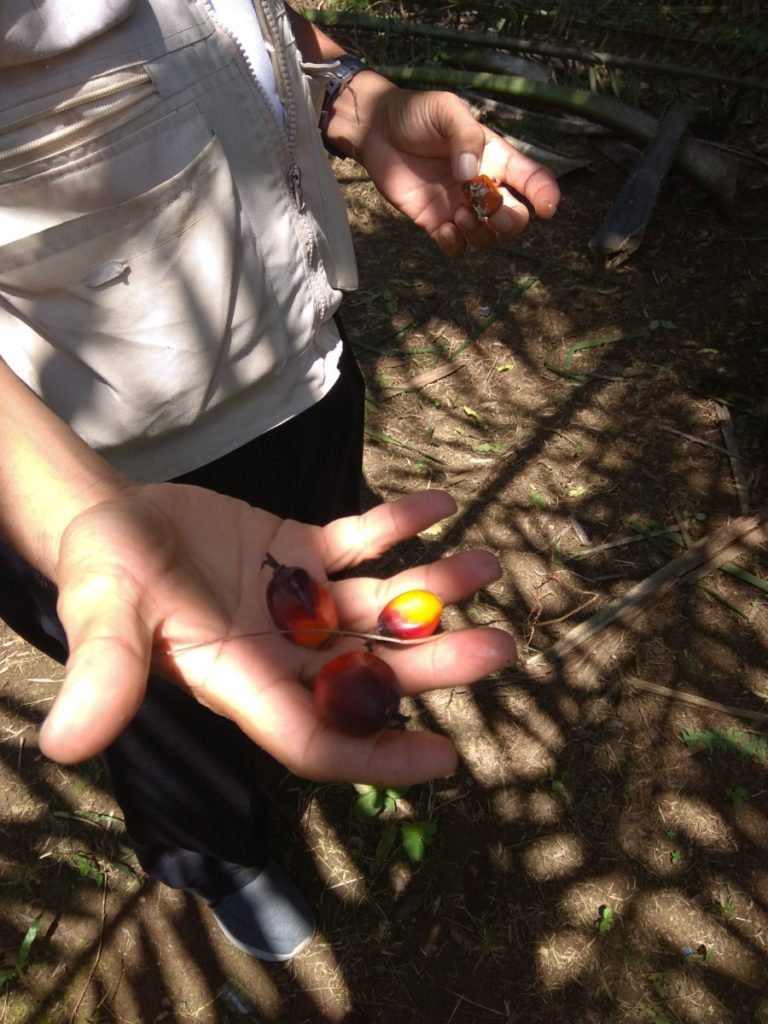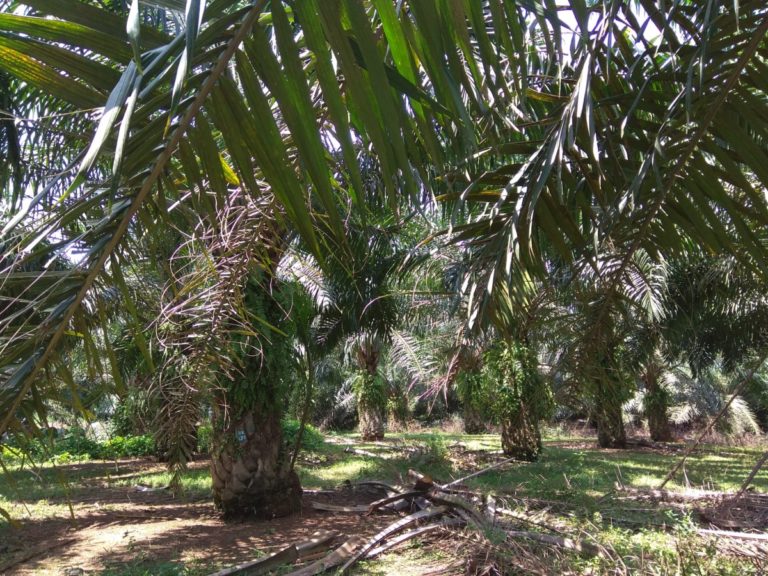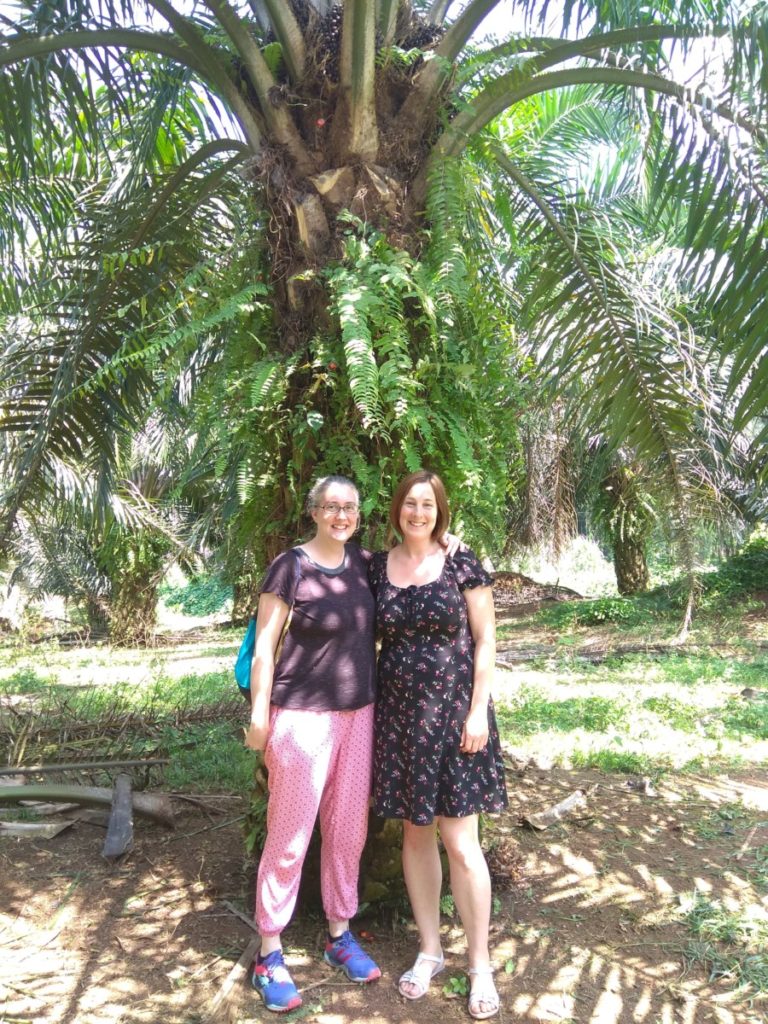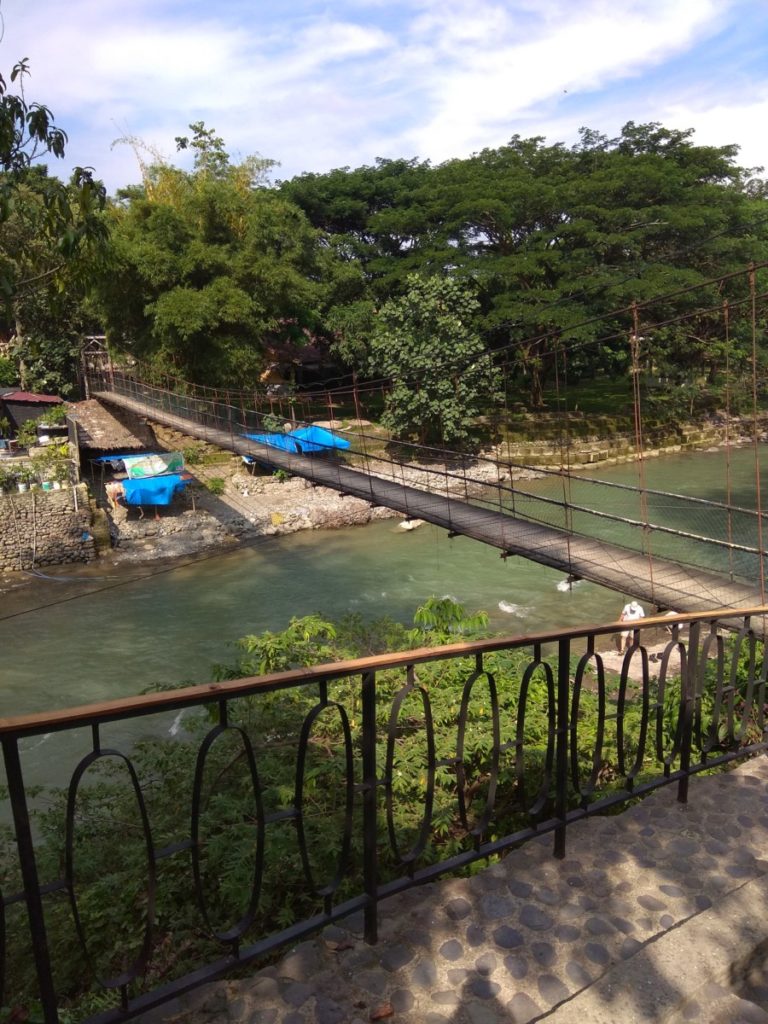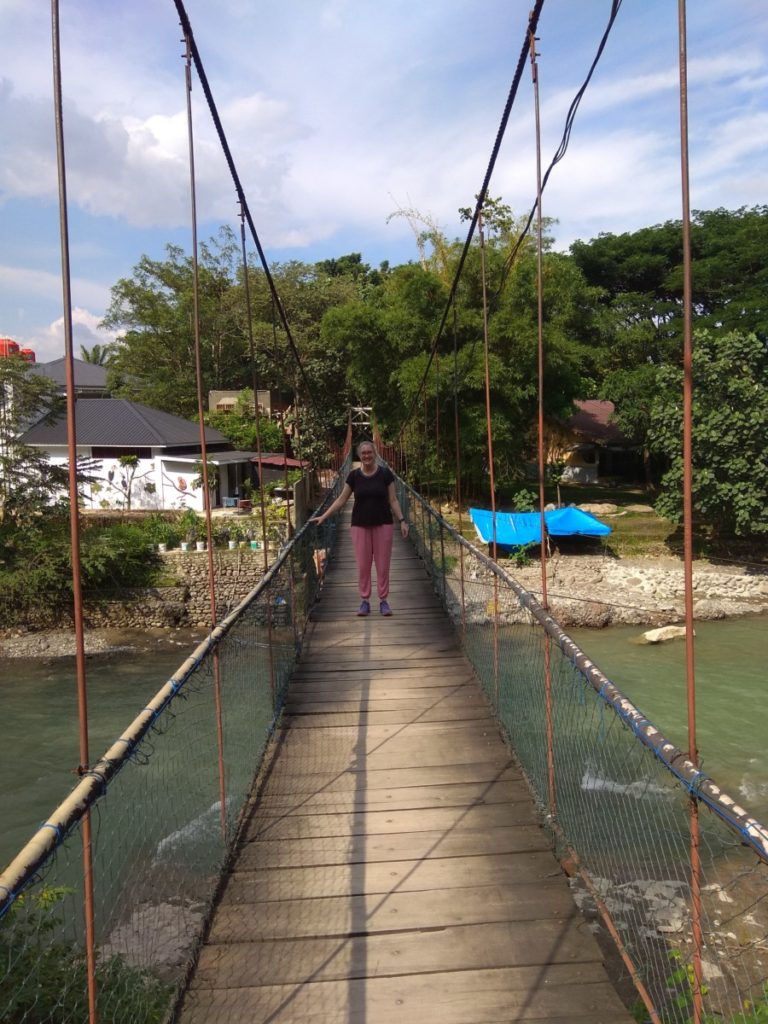 Singapore to Medan to Bukit Lawang
We flew into Medan from Singapore and then took a four and a half hour car ride across Sumatra. The length of the trip was mainly due to traffic and pot holes.
We stopped on the way to visit a palm fruit plantation and our guide explained how the fruit is harvested to make palm oil and talked about some of the controversy over palm fruit plantations.
Eventually we arrived in the village of Bukit Lawang where we stayed at the EcoLodge. The map references aren't correct because I couldn't find Bukit Lawang on there so I've posted it in the general area.
North Sumatra
North Sumatra • Indonesia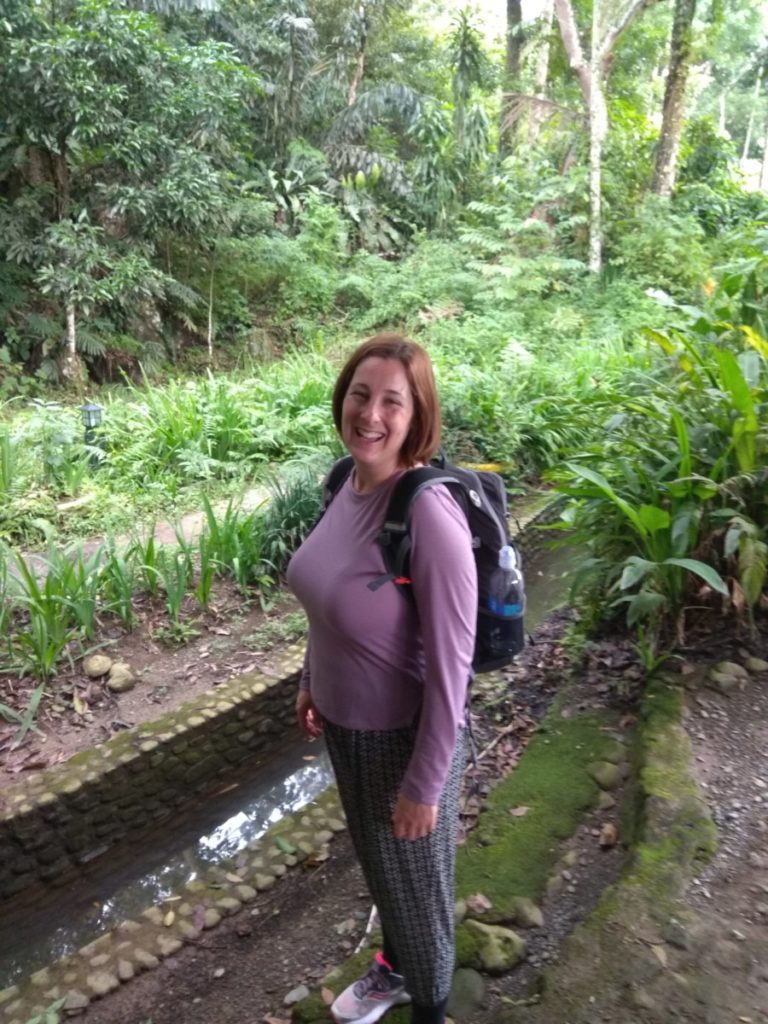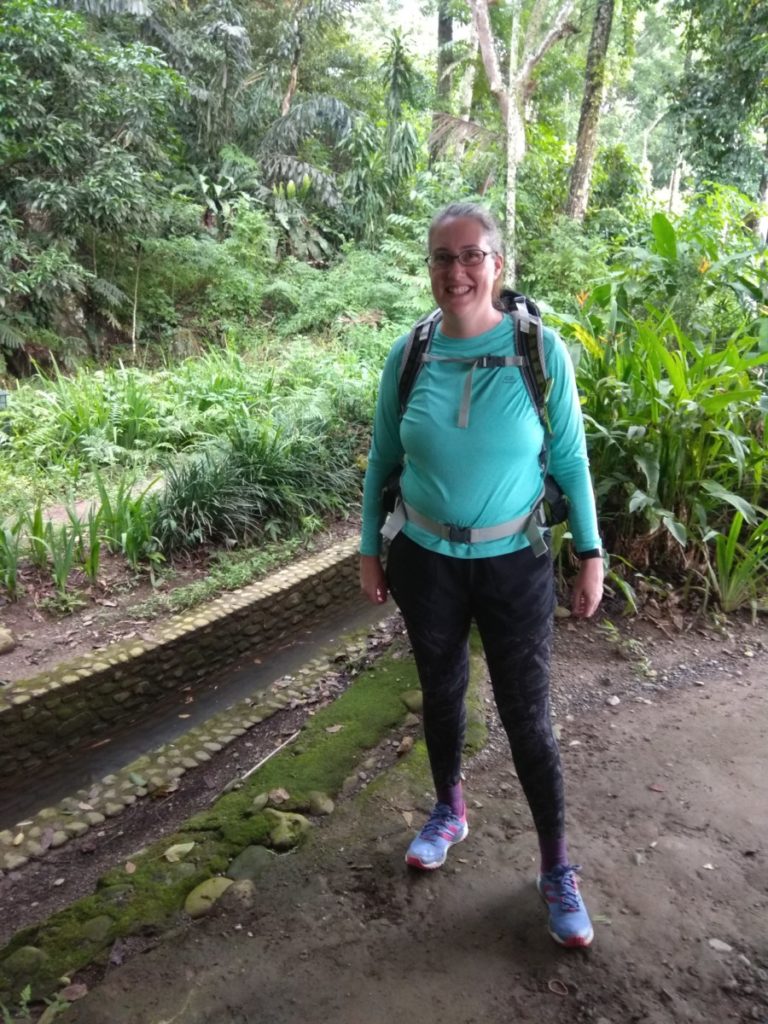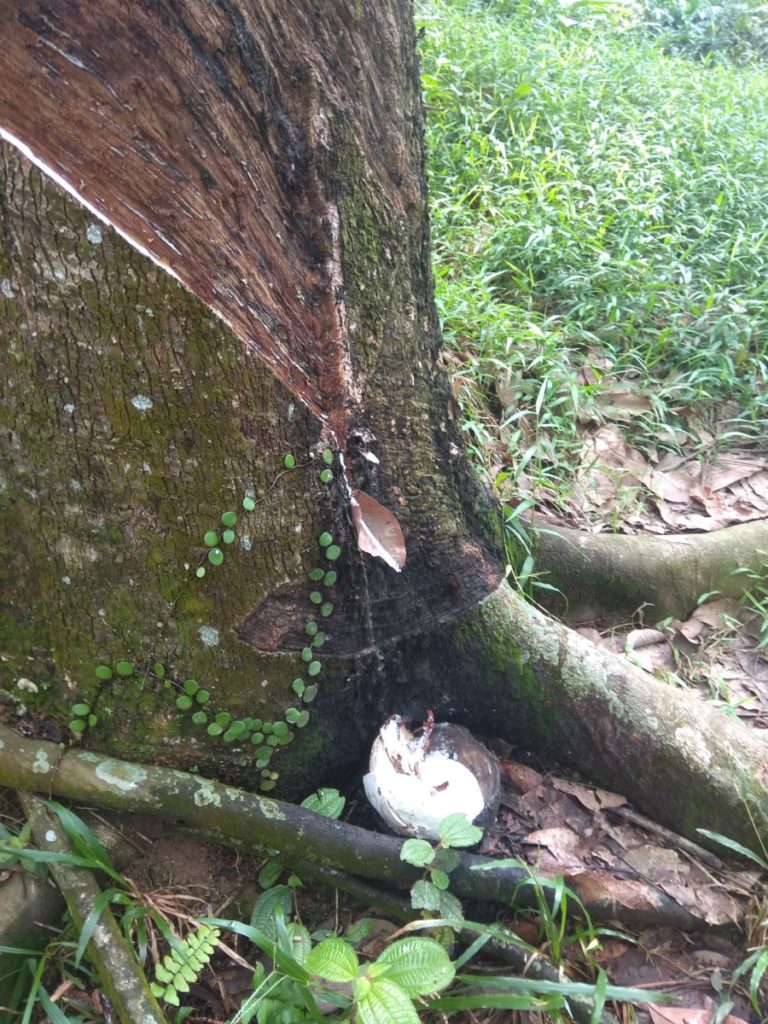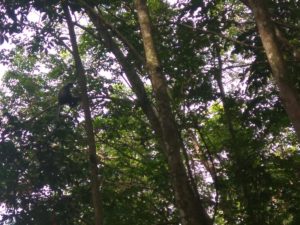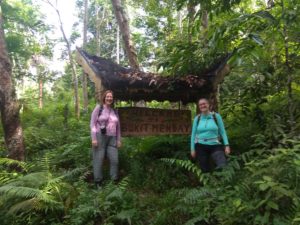 We walked, climbed and scrambled for five hours and it was hard work! We were using tree roots as ladders down near-vertical paths. The rewards were great. We saw monkeys, orangutans and spectacular views of the jungle. Closer to the village we also saw rubber trees being tapped and cacao plants.
We stopped to eat delicious vegetarian food prepared by our cook, as well as fresh fruit such as pineapple and watermelon. Every time we stopped for refreshment we would be joined by monkeys or orangutans wanting to join in. We didn't let them.
Eventually we reached our camp. An idyllic cluster of huts beside the river with steep hills surrounding it. There was a waterfall with a natural pool that was perfect for a cool down after so much exertion and sweat. All around were monkeys and even a few monitor lizards.
Our guides taught us the Jungle Trek song which is set to the tune of Jingle Bells: Jungle trek, jungle trek in Bukit Lawang, see the monkeys, see the birds, see orangutan...
Dinner was a feast prepared in the kitchen hut for us and we slept in a shelter under a mosquito net as a thunderstorm raged around us.
North Sumatra
North Sumatra • Indonesia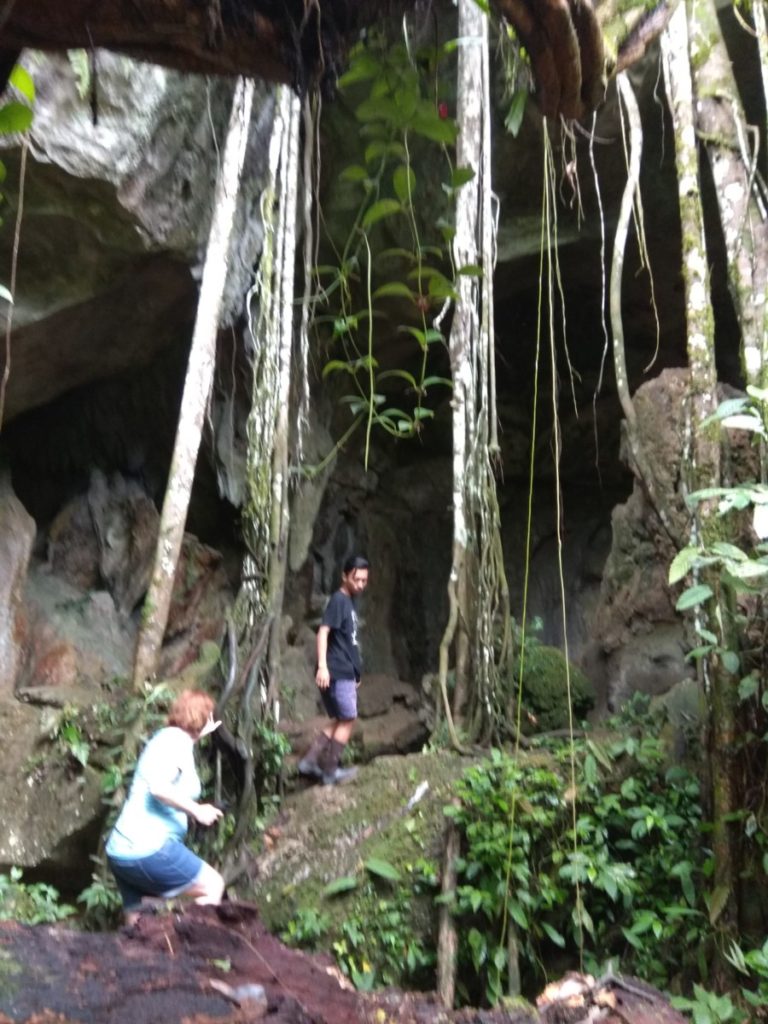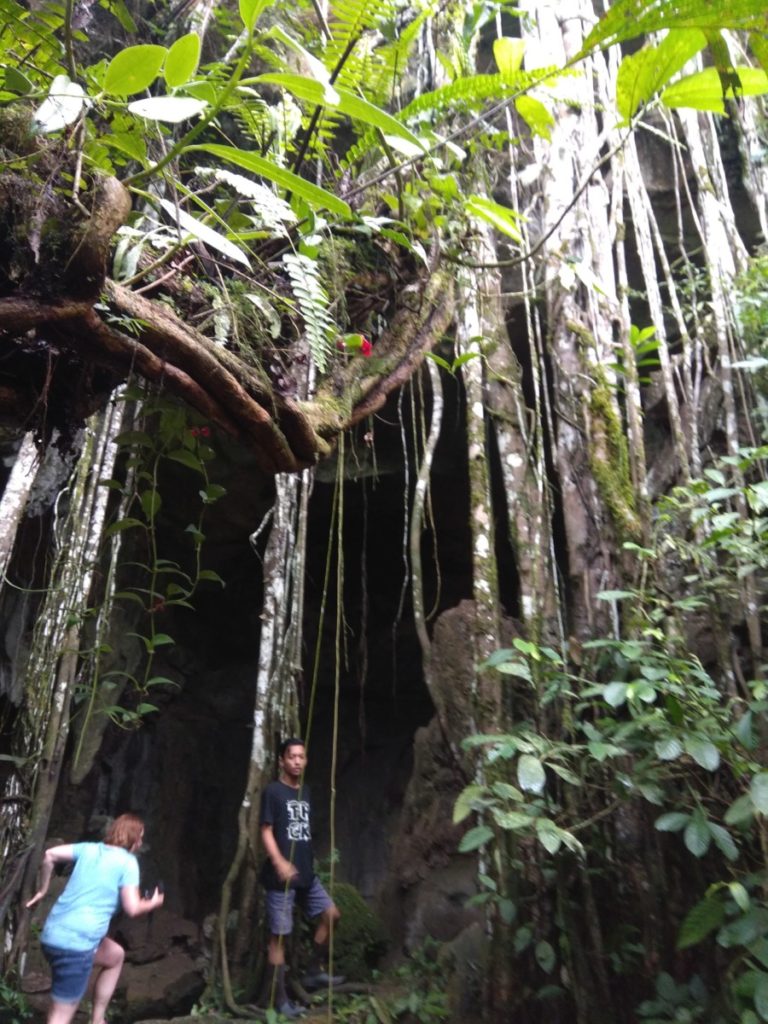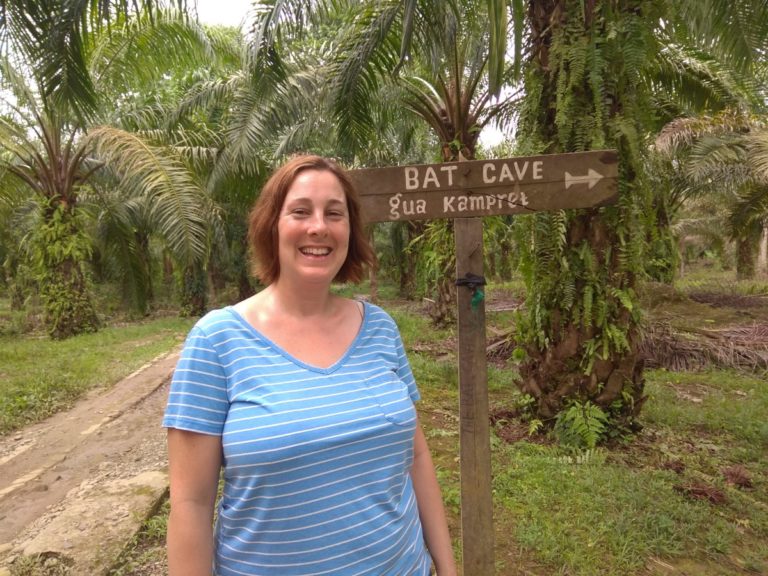 Awoke to legs that ached more than my legs have ever ached before. Going downhill is tough on the thighs! Luckily we wouldn't be trekking, instead we were travelling back by 'tubing' (large rubber rings with netting in the bottom tied together and propelled by our guides using sticks).
But first, breakfast. Our cook put down a packet of biscuits for us to snack on whilst the food cooked but we were busy chatting and didn't open them. All of a sudden we noticed a monkey with his arm stretched out ready to grab them. We were too slow and he took his treasure up into a tree and ate the entire packet.
We were then joined by a mother and child orangutan who came down into the camp. They wreaked some havoc with the child attempting to pull apart one of the huts but eventually settled themselves down in a tree top to relax and watch us eat.
We expected the ride down the river to be relatively gentle, but nope. It was almost white water rafting and several times we were completely soaked and clinging on to the ropes. It was good fun though and over quickly. Although we trekked for five hours by land the river trip only took twenty minutes or so, singing the Jungle Trek song all the way.
We then went to see a nearby 'bat cave'. This was a short, half hour walk on the flat before a slightly more difficult climb into the cave. There were a number of small bats sleeping within the cave.
On the way back, out of nowhere, we got attacked by a swarm of bees! I got off lightly with only one sting but Steph and our guide got several.
With that dramatic end we were back to the hotel and travelled back to the airport the next morning.
Jungle trekking in Sumatra